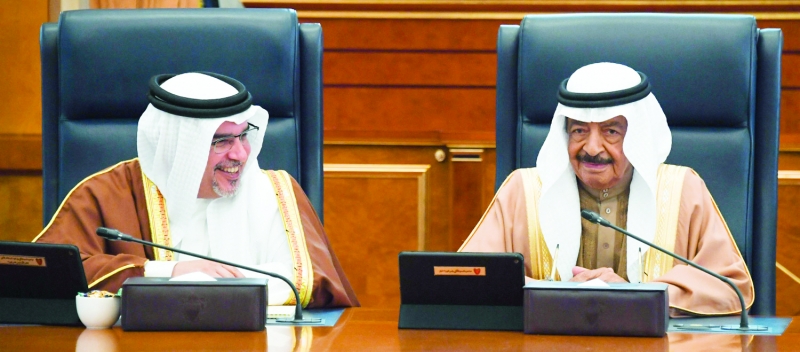 The Cabinet yesterday chaired by His Royal Highness Prime Minister Prince Khalifa bin Salman Al Khalifa in the presence of His Royal Highness Prince Salman bin Hamad Al Khalifa, the Crown Prince, Deputy Supreme Commander and First Deputy Premier, yesterday stressed that the freedom of opinion and expression guaranteed by the Constitution does by no means imply targeting the sovereignty and independence of the State and its constitutional institutions or religions, sects, and components of society.
The session pointed out that there will be zero tolerance towards those who fuel sedition and harm civil peace, affirming that no one is immune when it comes to enforcing the laws of the land.
HRH the Premier gave strict instructions to take stringent legal measures against calls that incite hatred, threaten civic or social peace and abuse the rights and reputation of others, as well as against attempts to defame constitutional and legal institutions and entities.
Among other things, the session approved, based on a recommendation by the Executive Committee, led by HRH the Crown Prince, to implement 36 programmes included in the third edition of the Unified Framework for the Government Programmes with Priority during the period 2019-20122.