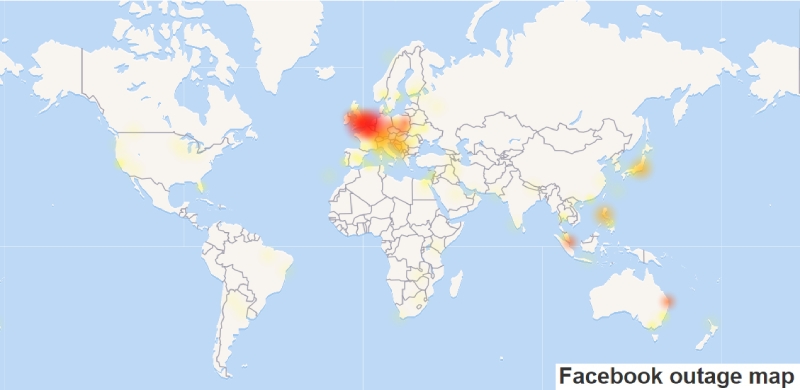 'Facebook' 'Instagram' simultaneously go down after hit by worst outage ever
Social media King apps recover from 14 hour worldwide disruption that rendered Facebook and its associated applications useless.
The last time Facebook had a disruption of this magnitude was in 2008, when the site had 150m users as compared with around 2.3bn monthly users today.
The social media giant is yet to provide an official explanation with regard to the disruption.
The problems began on Wednesday around 16:00 GMT, and only showed real signs of recovery on Thursday morning.
"We're aware that some people are currently having trouble accessing the Facebook family of apps," Facebook said in a statement.
"We're working to resolve the issue as soon as possible."
While Facebook and Instagram were down, many turned to Twitter to make jokes about the outage.
The hashtags #FacebookDown and #InstagramDown were used more than 150,000 times.