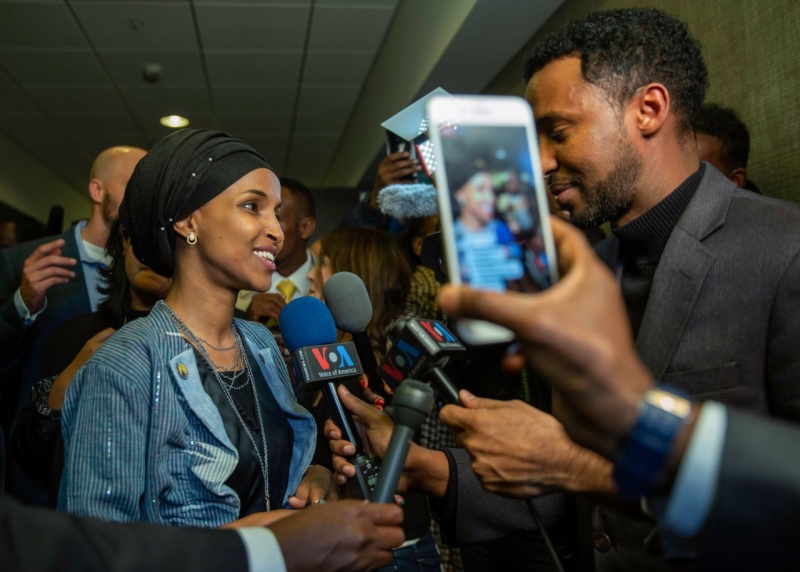 Voters in Minnesota and Michigan last night elected the first two Muslim women to serve in the US Congress, a former refugee who fled Somalia's civil war and a Detroit-born Palestinian-American.
The victories by the two Democrats — Ilhan Omar and Rashida Tlaib — came on an election night when members of multiple minority groups had a chance to score electoral firsts.
In Florida, Lebanese-American Donna Shalala is starting a third career with her election to the House, after serving in President Bill Clinton's Cabinet and running major universities. In Minnesota, Omar, about 36 and a naturalized American citizen and state representative, follows another trailblazer: She will succeed US Congressman Keith Ellison, who in 2006 became the first Muslim elected to Congress and is stepping down to run for state attorney general.
The Minneapolis woman campaigned on policies embraced by the Democratic Party's most liberal wing: universal health care, free college tuition, and robust public housing.