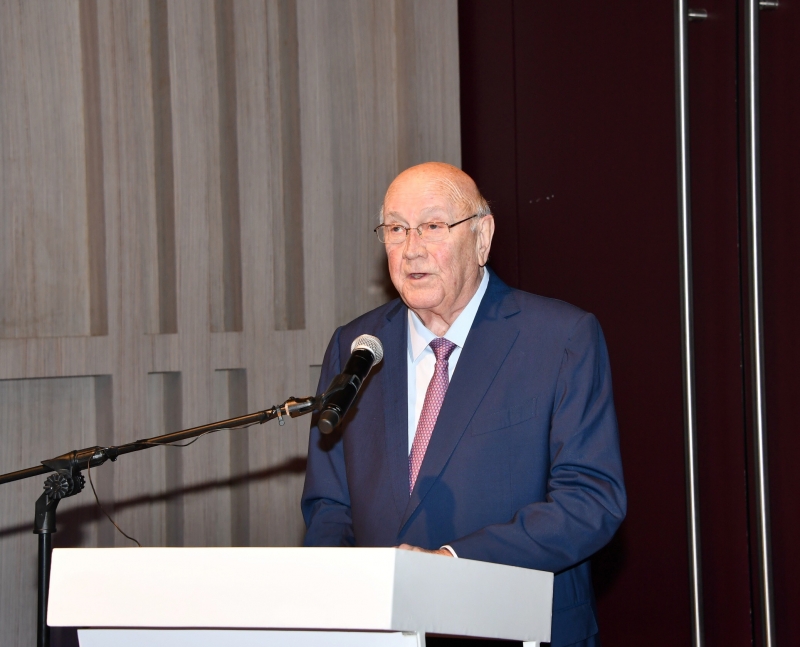 'Men of peace' laud Kingdom's cohesion, strides in human rights
A high profile delegation of Nobel Peace Prize winners, who are currently on a visit to the Kingdom, yesterday visited the Bahrain National Theatre. They were received by the President of Bahrain Authority for Culture and Antiquities (BACA) Shaikha Mai bint Mohammed Al Khalifa.
They were accompanied by Cabinet Affairs Minister Mohammed Al Mutawa and Shaikh Hussam bin Isa Al Khalifa. A lecture was given by the former President of South Africa, Frederick William de Klerk, former President of Poland Lech Walesa and Nobel laureate Kailash Satyarthi, the President of Kailash Satyarthi Children's Foundation. It was attended by a number of ministers, senior officials, ambassadors, media persons, journalists, and academics.
The President of the Global Security Institute, Jonathan Granoff thanked His Royal Highness Prime Minister Prince Khalifa bin Salman Al Khalifa for the gracious welcome and hospitality. The 'men of peace' spoke about co-existence in Bahrain and cohesion characterizing the Bahraini community, lauding the kingdom's efforts to foster human rights and ensure optimum services and care for citizens and expatriates.
The former President of South Africa congratulated Bahrain on its success in achieving the Sustainable Development Goals (SDGs) 2030 which were approved by the United Nations and which earned respect of the international community during Bahrain's submission last July of its first Voluntary National Review at a High-level Political Forum of the UN Economic and Social Council.