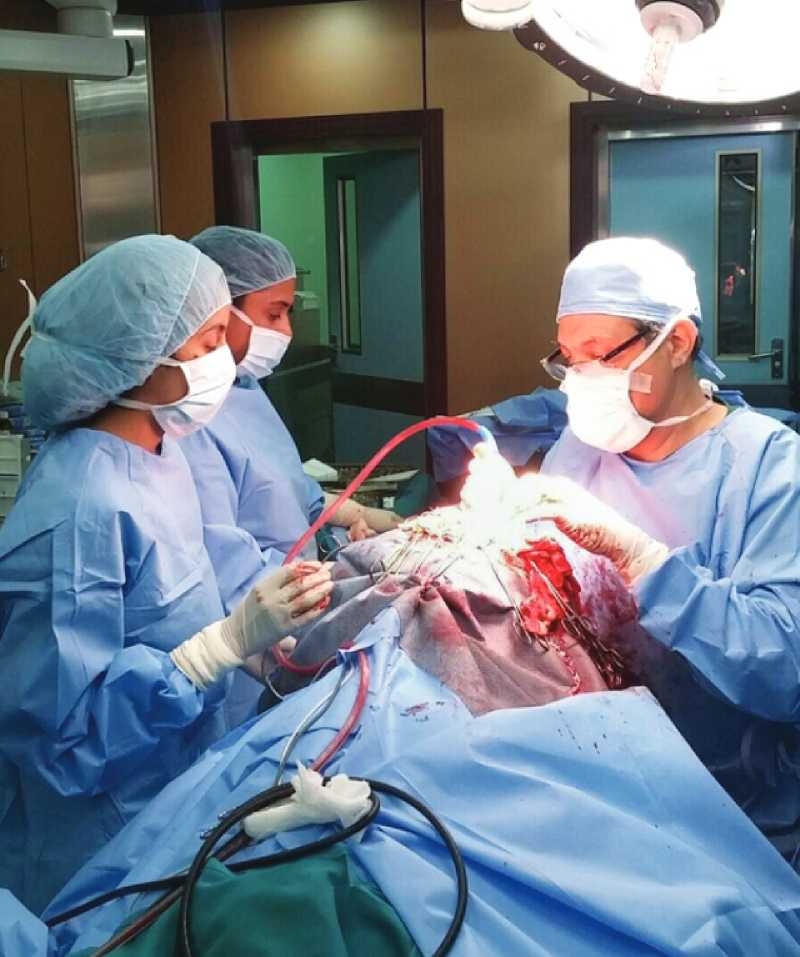 Advanced technology at MEH makes brain tumour surgery affordable
An MEH patient's symptoms started off as a splitting headache, followed by blurred vision in the left eye, resulting in a strong attack of convulsion.
This patient had a brain tumour, 4cm in diameter, and the removal surgery lasted eight hours. It was not too demanding a task for Dr Samy Gouda and his medical staff at Middle East Hospital, Segaya, as the doctor and the hospital are well-versed in advanced surgeries.
The patient was suffering from severe fatigue and weakness in her limbs. She could not walk without support and her condition was worsening over the days. Her family rushed her to Middle East Hospital after she had a strong convulsion, which made her weaker and her speech slurred.
Prompt action from Dr Gouda got the patient an MRI scan at MEH. The scan showed a tumour of 4cm (in diameter) on the left hemisphere of the brain, which was blocking the main arteries, veins of the motor area of the leg, and speech.