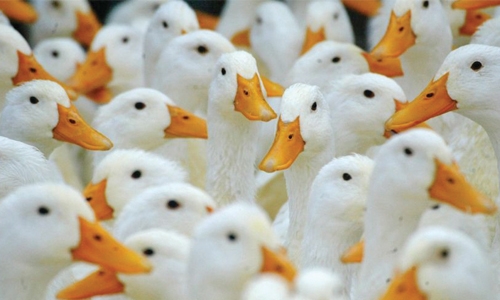 OIE: Saudi confirms H5N8 bird flu outbreak
Paris : Saudi Arabia has confirmed an outbreak of highly contagious bird flu in Riyadh that led to the culling of nearly 16,000 ducks, the World Organisation for Animal Health (OIE) said on Friday.
The highly pathogenic H5N8 strain infected and killed 14 birds at a non-specified location in the Saudi capital, the Paris-based OIE said in a report on its website, citing information from the Saudi authorities.
The other birds in a flock of around 60,000 exposed to the virus were culled, the report said.
Bird flu strains have hit poultry flocks in a number of countries across the world in recent years, with some types of the disease also causing human infections and deaths.
Saudi Arabia had this year imposed restrictions on poultry imports from countries such as Bulgaria in an effort to prevent the disease spreading.