Al Ashtar, Al Mukhtar brigades added to UK terror list
Manama : Bahrain yesterday welcomed a decision by the Parliament of the United Kingdom to designate four groups - two in Bahrain and two in Egypt - as terrorist organisations.
"Bahrain remains deeply concerned about the consistent threat posed by individuals linked to these groups seeking to undermine the safety and security of the Kingdom," a statement released by the Bahrain News Agency said.
Announcing the decision, the UK House, following an amendment to the UK Terrorism Act 2000, said the groups pose a grave threat to the stability and security of the Kingdom and Saudi Arabia. The order proscribes Al-Ashtar Brigades, including its aliases Saraya al-Ashtar, Wa'ad Allah Brigades, Islamic Allah Brigades, Imam al-Mahdi Brigades and al-Haydariyah Brigades; Al-Mukhtar Brigades, including Saraya al-Mukhtar; Hasam, including Harakat Sawa'd Misr and Harakat Hasm; and Liwa al-Thawra.
The UK House said the action sends a "strong message that terrorist activity is not tolerated wherever it happens". The effect of proscription is that a listed organisation is outlawed and unable to operate in the United Kingdom.
Commending the move, Bahrain said the "order reflects the UK government's long-standing commitment to combatting terrorism and extremist ideologies on the global level".
Bahrain further stressed the importance of continued collaboration between international partners to counter terrorism in all its forms. "Global security can only be upheld through common strategic and operational approaches," it said.
In this regard, Bahrain also urged the international community to follow the United Kingdom's responsible action in the fight against terrorism.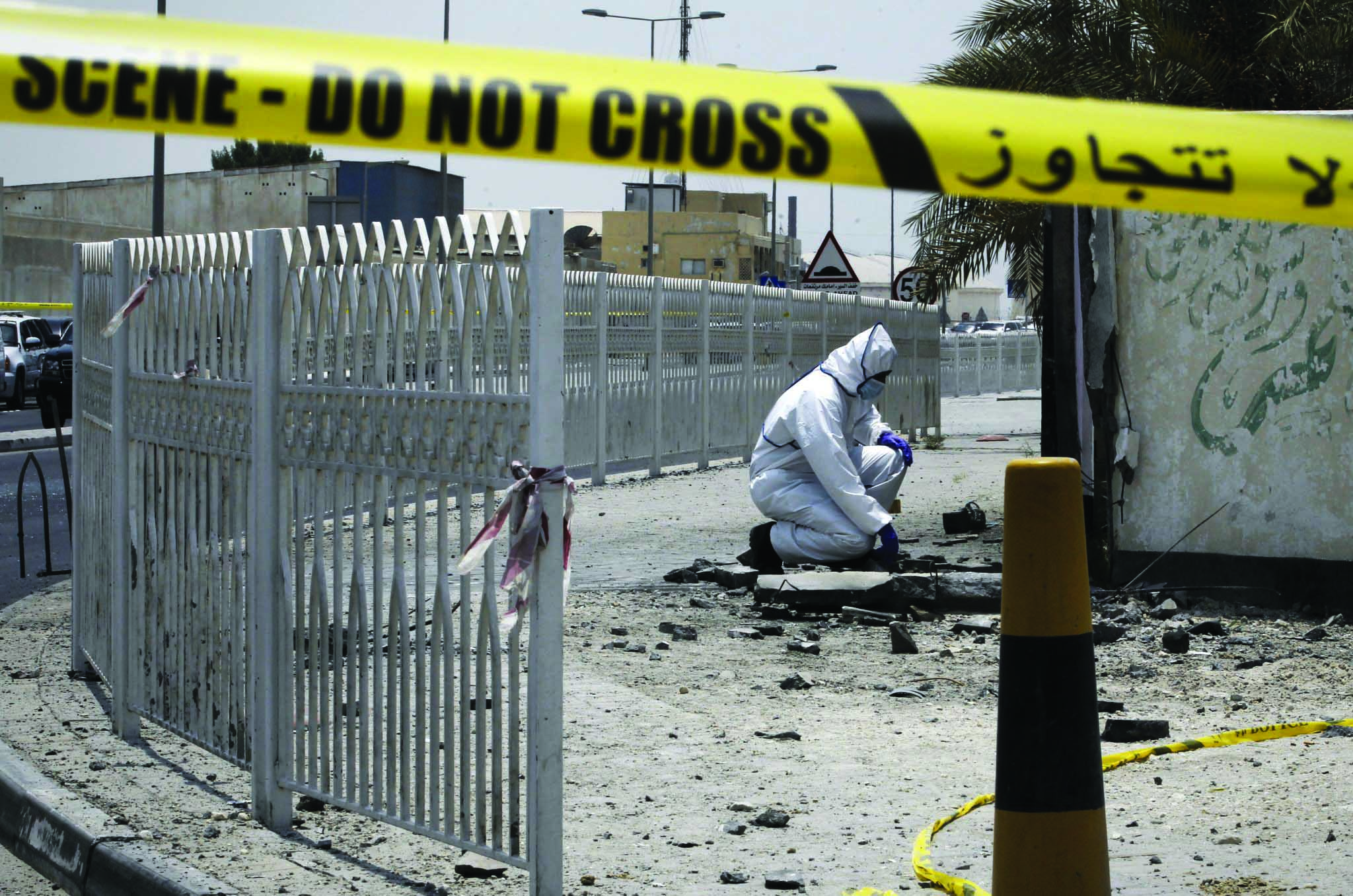 'Strong Message'
Proscription, according to the UK, sends a strong message to deter fundraising and recruitment for proscribed organisations.
Al-Ashtar Brigades and its aliases, according to the UK Minister of Security, Ben Wallace, lists security forces of Bahrain and Saudi Arabia as well as the ruling family as targets of attacks.
He told the UK House that the group was responsible for several terror attacks in the Kingdom, including a jailbreak of 10 convicted terrorists that led to the death of a police officer in January 2017.
Other attacks, the minister said, includes an attack in a bus station in Sitra and an attack on a police vehicle near the village of Al-Qadeem.
"More generally, the group has incited violent activity against the Bahraini Government, as well as the British, American and Saudi Arabian Governments on social media," the UK Minister told the House.
The Minister told the House that al-Mukhtar Brigades has also terrorised the Kingdom through similar acts and continued promotion and glorification of terrorism via social media throughout 2017.