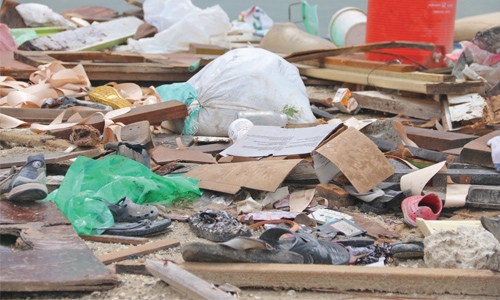 Al Dair beach turning into a dump yard
Manama : Piles of domestic and industrial waste dumped on the coast of a beach in north-eastern part of the Kingdom has turned it into a dump yard, despite frequent official and civil efforts to clean it.
The coasts of Al Dair village located a kilometre to the east of Bahrain International Airport runway were cleaned during last January by the concerned authorities, after the Municipal representative of the constituency raised the matter in local and social media platforms.
But when DT News visited the site, it was found to be in a terrible condition with materials such as wooden planks, bricks, tyres, sanitary equipment and used cement scattered along the coastline.
Besides the eyesore factor, domestic waste, furniture pieces and garments were also found disposed on the seashore.
Instead of giving a natural view to the coast, seabirds could be hardly recognised between the piles of trash.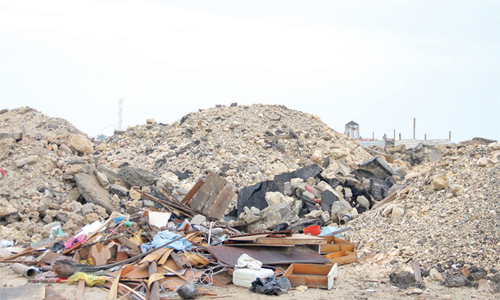 The coastline, which is located to the west of Diyar Al Muharraq Island and links Samaheej village has been planned to be developed more than a decade ago. However, the project remains but mere ink on paper, according to residents.
His Majesty King Hamad bin Isa Al Khalifa had issued a Royal Order in 2010 to develop a 2.3KM beach for both villages. Residents say they have complained multiple times about the "unjustified" delay of the project.
The area's Municipal and Parliamentary representatives did not respond to the issue, when contacted by DT News.