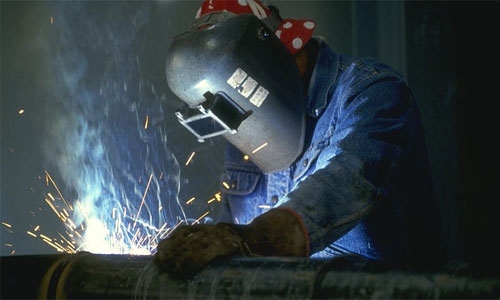 Filipino welder commits suicide
Riyadh : A 49-year-old Filipino worker, Joselito Lucero, a welder and native of Ilocos Sur, Philippines, committed suicide inside the fabrication department of Oger Metal Works in Riyadh Monday.
Before committing suicide, he told his officemate that his head was "getting crazy" due to several months of delays in receiving his salary, said a Facebook user on Monday.
Arab News tried to contact colleagues at the same company for additional details.
According to some, Lucero was "one of those who suffered from a delay of four months salary while his Iqama expired."
But other sources said that the Filipino just returned from his vacation and it seemed that he suffered some serious illness.
The source said that he was brought to the hospital on Sunday as he was in state of hysteria and when he calmed down he went home, but in the morning he was found dead.
Quoting an Oger officer, Buko Clores, who works in the same company said the OFW had extreme anxiety since he had a medical check up last week. "He may have had a serious illness and he did not want to share the results of his medical checkup with his colleagues."
"This could be the reason behind his death, not the issue of salary," the company official said.