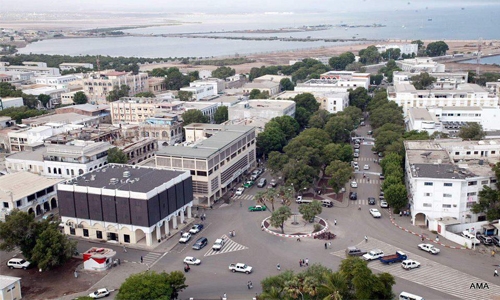 Bahrain Development Village to be built in Djibouti
Marking the glorious National Day and the Anniversary of His Majesty King Hamad bin Isa Al Khalifa's Accession to the Throne, the "Bahrain Development Village" will be built in Djibouti at a cost BD 650,000.

Djiboutian Prime Minister Abdoulkader Kamil Mohamed laid the foundation stone of the landmark project during a ceremony attended by a number of the village officials, as well as Bahraini charity and volunteer teams.

Themed "If anyone saved a life, it would be as if he saved the life of all mankind," the project aims to provide the requirements of decent living for needy families who are suffering from desertification and drought, the Bahrain Development Village Director Hassan Al-Jassim said.

The project will provide housing for 100 poor families, in addition to a clinic, a school and water tank at a total cost of BD 650,000, Al-Jassim added, calling on philanthropists to contribute to the development scheme.

Bahraini charity societies and voluntary teams, alongside a humanitarian team from Kuwait are participating the project.