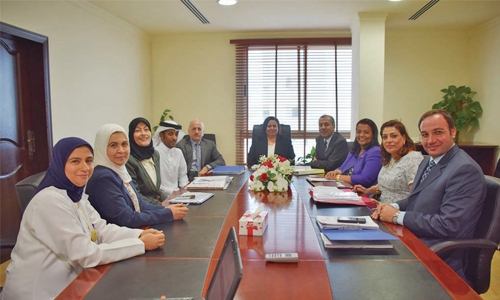 Primary healthcare wins Canadian certification
Health Ministry Undersecretary Dr Ayesha Mubarak Bu Enq has met a delegation of Accreditation Canada in the ministry on the occasion of the ministry's primary healthcare winning the platinum accreditation certificate.
The certificate was obtained following compressive rigorous survey of patient safety, administrative policies, HR and financial resources, data systems during visits to 28 health centres (HCs) in the Kingdom over one week and complete satisfaction of the requisite quality and safety standards in addition to basic elements including customer care, as well as customer and staff involvement in the decision-making process.
Dr Ayesha Bu Enq said the achievement of international accreditation was considered a recognition of the high quality of services provided as per the highest international standards.
The Canadian accreditation certification comprises three levels: golden, platinum and diamond.
The achievement was made possible thanks to the support of the Kingdom's leadership, assistance from top administration in the ministry, the cooperation of all medical staff in HCs and relentless efforts to boost the services provided according to highest international standards.