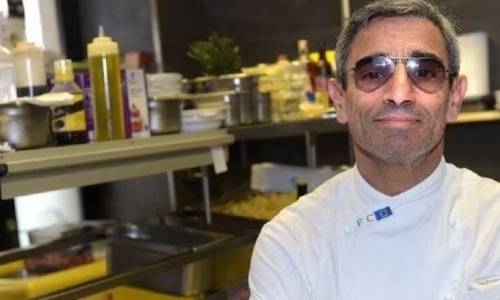 Italian mafia killer working as pizza chef held after being on the run for 16 years
Agencies | Rome

The Daily Tribune – www.newsofbahrain.com
A convicted Italian killer Edgardo Greco, believed to be associated with one of the country's most powerful mafia organisations, was arrested after being on the run for 16 years after he was discovered working as a pizza chef, The Guardian reported. He is suspected of belonging to the notorious 'Ndrangheta, a powerful mafia organisation in Calabria, southern Italy.
The Interpol stated that he was arrested in the French city of Saint-Etienne. He had at one point run an Italian restaurant under an alias, according to French prosecutors. After his arrest in the early morning hours, he appeared before an investigating magistrate in Lyon who formally notified him of Italy's arrest warrant, prosecutors said. He was then placed in detention.
Gero's arrest was facilitated by, help for Italy and France from the cooperation against 'Ndrangheta project (I-Can) run by Interpol, as reported by The Guardian. It is a project which facilitates police cooperation between its 195 member states.
In a statement released by Interpol, it said Greco described as a "dangerous fugitive" was wanted in Italy to serve a life sentence for the murders of Stefano and Giuseppe Bartolomeo. He was also accused of the attempted murder of Emiliano Mosciaro "as part of a mafia war between the Pino Sena and Perna Pranno gangs that marked the early 1990s".
According to French prosecutors Greco became the owner of an Italian restaurant called Caffe Rossini Ristorante in Saint-Etienne in June 2021.
As per the documents accessed by the news agency AFPresse, he used the name Paolo Dimitrio and worked in other Italian restaurants in the city. Greco's arrest came a week after Italian police said it had dismantled a 'Ndrangheta mafia ring dominating a large area of southern Calabria and seized assets exceeding €250m ($270m), The Guardian reported. According to Italian media, Greco also worked evenings in a pizza restaurant under his assumed name.
The 'Ndrangheta was considered Italy's most extensive and powerful mafia group, Interpol said, operating worldwide and with strong ties to the trade in cocaine bound for Europe from South America.