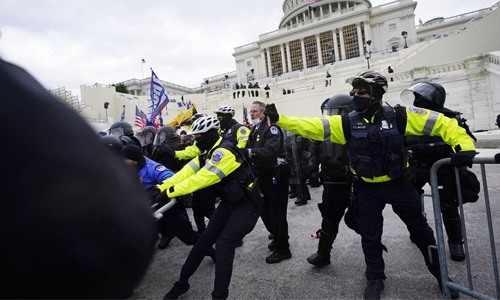 US now among 'declining democracies' for the first time
Agencies| Washington
The Daily Tribune – www.newsofbahrain.com
The International Institute for Democracy and Electoral Assistance (IDEA) yesterday added the United States to its annual list of "backsliding" democracies, citing a "visible deterioration" that began in 2019. According to the Global State of Democracy 2021 report, "This year we coded the United States as backsliding for the first time, but our data suggest that the backsliding episode began at least in 2019." "A historic turning point came in 2020–21 when former president Donald Trump questioned the legitimacy of the 2020 election results in the United States," the report said.
With authoritarian or "hybrid" regimes included, the figure rises to two out of three individuals living in backsliding democracies.
"The United States is a high-performing democracy and even improved its performance in indicators of impartial administration (corruption and predictable enforcement) in 2020.
However, the declines in civil liberties and checks on government indicate that there are serious problems with the fundamentals of democracy," said one of the authors of the report Alexander Hudson.
After the killing of George Floyd by police, Hudson saw a decrease in the degree of freedom of association and assembly