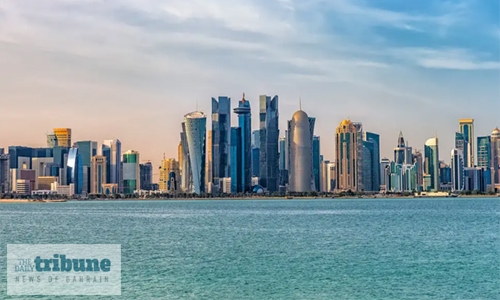 Imminent political resolution to resolve GCC crisis
Middle Eastern medias, particularly in the Arabian Gulf, reported an imminent political resolution to the two-and-a-half year old GCC crisis, one leading to a long-awaited reconciliation between feuding members of the Gulf Cooperation Council (GCC).
Although the reports had been mostly unsubstantiated, they did assume a more serious tone on 2 December, as the prime minister of Kuwait, Sheikh Sabah Khaled Al Sabah, revealed that the reconciliation will indeed take place at the GCC summit scheduled for 10 December in Riyadh. Kuwait has been a trustworthy source on this matter due to its neutrality and role as mediator role since the inception of this dilemma.
The crisis in question erupted on 5 June 2017, as four Arab countries - Bahrain, Saudi Arabia, the United Arab Emirates, and Egypt - imposed an air, land, and sea blockade against the state of Qatar. Prior to severing their diplomatic relations with Doha, the blockading nations had officially accused the Qatari government of supporting terrorism, maintaining close relations with Iran, and meddling in their own internal affairs.
The Qatari government rejected these charges. In his address at Arab Center Washington DC on June 29, 2017, Qatari foreign minister Mohammed bin Abdulrahman al-Thani expressed his country's readiness to negotiate any legitimate grievances raised by its neighbors so long as they did not compromise Qatar's sovereignty.
Despite this forthcoming offer by Qatar, the GCC crisis quickly escalated, creating concerns among many observers that the list of demands issued by Saudi Arabia and its blockading partners was indeed non-negotiable.