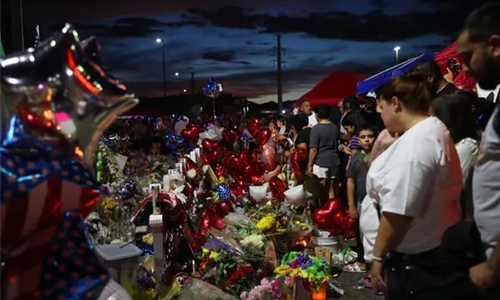 El Paso shooting: Suspect 'confessed to targeting Mexicans'
The suspect accused of killing 22 people at a Walmart in El Paso, Texas, has confessed that he was targeting "Mexicans", say US media. An arrest report obtained by some news outlets sheds light on his arrest and his interviews while in police custody.
Officials believe the alleged gunman, Patrick Crusius, is the author of an online post decrying Hispanic migrants. The shooting came just hours before another mass shooting in Dayton, Ohio. The two incidents have prompted a national debate about gun laws, with Republicans indicating they may be open to tightening background checks on buyers.
Federal officials say they are considering hate crime charges against Mr Crusius, who could face the death penalty if found guilty of the mass murder. The Washington Post and Associated Press, which received the arrest report filed by El Paso Detective Adrian Garcia, reported that he document was written last Sunday, one day after the attack on the Walmart shoppers.