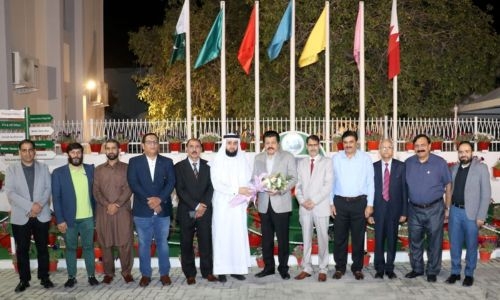 Let's refresh and remember the great sacrifices: Pakistan School, Bahrain
TDT | Manama
The Daily Tribune – www.newsofbahrain.com
On this glorious day of Independence, Pakistan School wishes all fellow compatriots in Bahrain a happy Independence Day. Let's refresh and remember the great sacrifices of the martyrs who laid down their lives for a free and sovereign Pakistan.
We are happy to present a synopsis of Pakistan School, Bahrain on this joyous occasion.
The incipiency of Pakistan School goes back to the later part of 1960s when the leading visionary members of the community realized the need for a schooling system for their children, leading to the establishment of a small primary school in 1968 in a rented building in Fareej Fadhel area of Manama.
After a few years the school was upgraded to secondary level education following affiliation with the Federal Board, Islamabad, Pakistan.
In 1984, the new campus of the Pakistan School was constructed in Isa town, which was inaugurated by His Royal Highness Prince Salman bin Hamad Al Khalifa, the Crown Prince, Deputy Supreme Commander and First Deputy Premier.
Two new blocks, Jinnah Block and Sir Sayed Block were constructed in Isa Town Campus, between 1994-95. Today Pakistan school has two wings, Manama (Primary) and the main campus Isa Town.
The school is imparting quality education to students from 24 different nationalities. Besides Pakistanis, a huge number of Bahraini students are on roll of the school, which is an indicator of the high quality of education offered here and the unshakable trust shown by the Bahraini community in Pakistan School.
Pakistan School has laid down a well-defined, effective, practicable and productive network of extra and co-curricular activities for the personality and the character building of the students.
These activities are conducted on inter class, inter house and inter school levels.
Pakistani students have been performing remarkably in the Bahrain level sports, co-curricular and cultural activities.
In the last few years, the school has brought about tremendous and unprecedented progress in all spheres.
A lot of renovation and maintenance work, addition of huge infrastructure and modern facilities to the students, professional development programs for the faculty are a few to name here.
Our school is the first Pakistani community school in Bahrain to introduce Arabic as a compulsory subject in the curriculum for all classes.
An Islamic Center has been established in the school and has been functioning effectively to create a generation equipped with the right, authentic and profound knowledge of Islam.
Under the able leadership of Pakistan school has covered many distinctive landmarks during the previous couple of years in the academic and administrative areas like ; In January 2023 Pakistan School, Manama has successfully cleared the BQA visit. BQA has its own framework which includes certain aspects and the criteria for evaluating those aspects like ;
* Quality of outcomes
* Students ' academic achievement
* Students' personal development
* Quality of processes
* Teaching and learning
* Students' support and guidance
* Quality assurance of outcomes and processes
* Leadership, management and governance Pakistan School Manama was able to meet all the aspects of BQA during their visit and cleared all their aspects and criterias.
Manama School teaching Staff and all those who contributed to the success of Manama School in the BQA visit were greatly appreciated and honored with certificates and cash prizes in presence of the Board of Management, and other respected community leaders and business community.
Pakistan School's Federal Board results have shown consistent and impressive improvement over the last few years.
Around 1,000 students have achieved A and A+ Grades in the Federal Board, Islamabad examinations out of which 441 students are Bahrainis.
They have been given scholarships by the school and later on many of them were eligible to get scholarships in the University of Bahrain as well.
Besides Federal Board Examination, our students have exhibited their skills in the TIMMS, PIRLS and World Scholar's Cup.
So far, our school's students have won 721 Gold and 524 Silver medals and trophies in the World Scholar's Cup.
This year alone our students won 96 Gold and 81 Silver medals alongside two trophies in team debates and collaborative writing in the World Scholar's Cup.
One of our students won in debates across the schools in Bahrain. Most of the teams from our school have qualified for the Global Round of the World Scholar's Cup.
Pakistan School has earned a name of its own for participation in the national, cultural and social festivals to strengthen the bond of its deep love and affiliation with the Kingdom of Bahrain.
The sole aim of Pakistan school is to create a new generation inculcating in them qualities needed to be visionaries to lead their country in the future.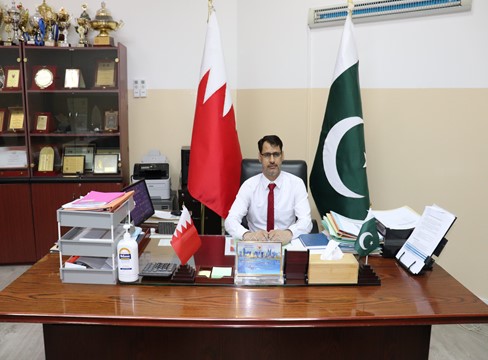 Attiq ur Rehman, Prinicpal & Secretery, Board of Management, Pakistan School, Bahrain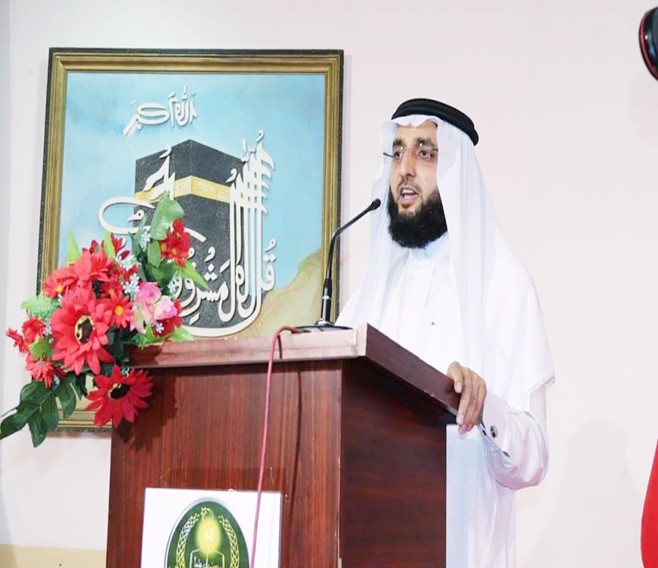 Sami ur Rehman, Chairman, Board of Management, Pakistan School, Bahrain