Accolade to inspire us all
By Captain Mahmood Al Mahmood
What are awards for? They are a symbol of recognition, yes, but even more, they are an inspiration to us all – not just to the awardee.
Such is the case with the prestigious Isa Award for Service to Humanity.
Every two years, since 2009, this award in the name of Bahrain's beloved leader, the Late Emir Shaikh Isa bin Salman Al Khalifa, has bestowed valuable recognition upon some of the finest leaders in the arena of humane ideals.
The names of the awardees reads like a Roll Call of Honour: Dr. Jemilah Mahmood, Dr. Achyuta Samantha, the Eidhi Foundation, the famed Children's Cancer Hospital of Egypt.. and now Dr. Sanduk Ruit who gifted the miracle of sight to over 120,000 poor people and changed the way sight was restored in 60 countries through a powerful and inexpensive device called the intraocular lenses.
The selection of these amazing men and wom - en is testimony to the thought and emotion invested in the Award and it makes all of us in Bahrain proud that the Isa Award for Service to Humanity is respected and cherished around the world.
It is developing as a recognition on par with highly-regarded awards such as the Ramon Magasaysay Award of the Philippines (the Asian Nobel Prize) and every edition teaches us new lessons on how we too can serve society.
The story of Dr. Ruit is the intellectual equivalent of 'rags to riches'. Born in a dirt-poor village into a family that lived on subsistence farming and small trading, he broke all barriers to train himself in ophthalmology and change the course of eye surgery for thousands of very poor people.
It is a commentary on how the passion to serve can change history when linked to education and imagination.
Nepal has every reason to be proud of its son – and we in Bahrain have done the right think by applauding his life story and dedication to serve.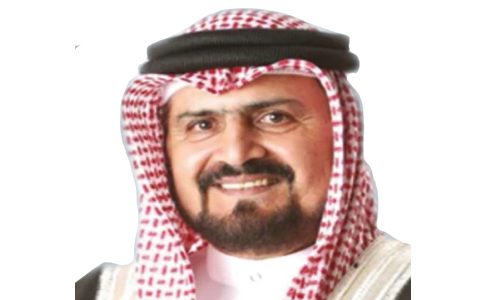 Captain Mahmood Al Mahmood is the Editor-in-Chief of The Daily Tribune and the President of the Arab-African Unity Organisation for Relief, Human Rights and Counterterrorism