By P Unnikrishnan
When I visited Belgium for the first time, the tour guide narrated the importance of visiting The Manneken Pis.
The entire team woke up early to visit the historic location and was very anxious to see the 'wonder' the tour guide talked about.
We were taken to one of the busiest streets in Belgium, packed with street vendors selling waffles and chocolates.
After a few miles of walking through the street of worldly bite galore, we were stopped at a small bronze statue of a naked boy, maybe 50 cm in height, urinating in a fountain's basin!
The grapevines people shared about this symbol of defiance with a sense of humour designed in the 13th century still attract tourists from many places.
Some believe that this boy put out a ploy to bomb the city by peeing over it to save the entire City.
But, on the other hand, some say that the whole water for the township was served through this fountain.
A few others believe the boy fought single-handedly against the enemies and saved the city!
Whatever the story, they managed to market and create an eagerness to attract tourists by promoting this small statue.
Most of the tourists who visited the town brought lots of Belgium sweets from the nearby shops.
I could see many standing in queue to take a photograph in front of this small fountain with utmost patience!
Belgium also created a "Belgium cut Diamond Brand", where the diamonds were purchased originally from Africa, Russia, and Canada.
Creating 'excitement' is the new game in marketing.
Whether you make a pizza, a cup of tea or a sky scrapper building, the one ingredient that should not miss is the "Excitement factor".
Burj Khalifa stands tall not only because of its height but the ambience the authorities managed to create around it.
When someone changes tea with a new 'Karak Brand', it creates hype and heightens demand! When everyone made clocks, Franz Anton Ketterer made cuckoo clocks with moving features to create curiosity.
The revolving dancers and a cow struck by a butcher's axe attracted many globally.
People still prefer this timeless piece because of its uniqueness.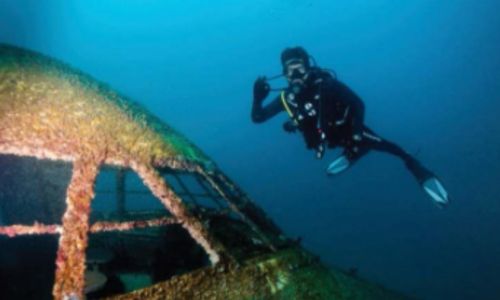 Taj Mahal, the Colosseum, the Chichen Itza, Machu Picchu, Christ the Redeemer, Petra, and the Great Wall of China are wonders created by past rulers but still stand as excellent reasons for attracting tourists.
Some countries are blessed with natural wonders, whereas others started doing wonders to attract tourists.
The stunning beaches, glitzy sky resorts, operas, and sensational food make France one of the favourite locations for many international visitors.
Often kids and parents with an age regression prefer Paris because of the thrill created by Disney land!
We human beings believe in stories, real as well as fake ones! Yuval Noah Harari, the most famous historian, believes that the fictional stories we create help us to evolve and dominate this planet.
The concept of a country, currency, borders, institutions, and political entities are just stories we created to become better.
We believe in fictional realities rather than objective realities, which are often a rainbow of lies! But those white lies created a system for humans to organise, communicate and succeed.
Those colourful stories which created 'excitement' stood with time.
So, what drives us to pack bags for a holiday in a foreign country is the stories that country's government managed to create and the wonders they filled to make it memorable.
That is why a country, a company, and an individual need an 'exciting' unique selling point to differ from others.
In this fast-changing world, one needs to position themself with a striking difference from others.
With its Great visionary leaders, efficient administrators, beautiful landscapes, civilised citizens, and skilled workforce, Bahrain is ready to jump into the next phase of its growth.
Bahrain is famous for its natural pearls, the first oil well, and the tree of life.
Formula one helped Bahrain to position itself globally.
The Bahrain Air show and the underwater theme park were a few other attractions we recently managed to create.
The initiative to position Bahrain as a wedding destination is getting acceptance globally.
We had many fat weddings which occupied most of the hotel rooms during the season.
The recent visit of Pop Francis was one such event which placed Bahrain into the global limelight.
I think it is the right time for Bahrain to find the 'one BIG reason to create the "EXCITEMENT FACTOR", which can be promoted and marketed globally as the main unique selling point to attract more tourists and investment throughout the year.
Bahrain can be a hub for education if we associate with one big name like Harvard, Cambridge, Oxford or Strandford.
If it is about the Medical City of the Middle East, it is time to pitch Hospitals like Universitario Pitie Salpetrierein, France, Charite Universitatsmedizin Berlin, Germany; Toronto General University Health Network, Canada; or the best hospitals from the USA, mainly Massachusetts General Hospital, Cleveland Clinic, Mayo Clinic, and The John Hopkins Hospital.
If it is about entertainment and events, why can't we try Disney or Universal studios?
Can we think of planting a million trees and making Bahrain the first country to convert a desert into a forest?
The list of dreams is never-ending.
It is time to start writing the script of a story to make this BEAUTIFUL Bahrain into a WONDERFUL Bahrain that the coming generations will remember and celebrate forever!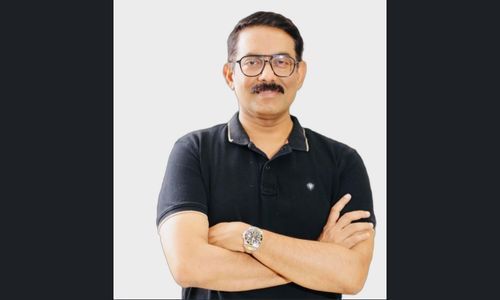 P. Unnikrishnan is the Chairman and Managing Director of The Daily Tribune