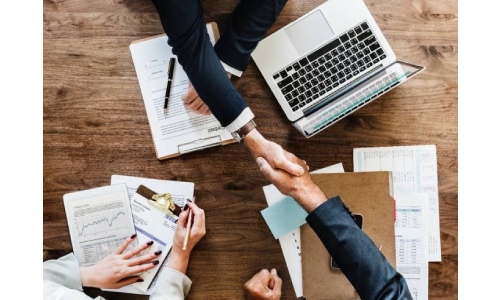 Investor friendly changes to the Commercial Companies Law
TDT | Manama
The Daily Tribune – www.newsofbahrain.com
The Commercial Companies Law of 2001 ("the Law") has been through several significant changes since its promulgation in 2001.
All these changes are commendable and a welcome move to attract foreign investors into the country. The changes introduced include removal of minimum capital, 100% foreign ownership in several sectors, abolition of Single Person Companies (SPC), the introduction of single owner limited liability Company (WLL), the introduction of strict liability for founders, shareholders, owners, managers and board members, an extension of the deadline for submission of annual financial reports to the Ministry, except for the licensees of Central Bank of Bahrain.
A recent amendment allows all companies (except for joint venture companies) to have their Incorporation Documents, namely, Deed of Incorporation, Memorandum of Association, Articles of Association and their amendments in either Arabic or in English. In the past, these documents were required to be in Arabic, although bilingual versions (English and Arabic) were accepted by the Ministry and Notary. However, if there is any difference between the Arabic and English versions, the Arabic version would prevail. The business activities are now divided into five categories to allow more foreign investments in various additional sectors, namely:
• Citizens only, which includes cargo clearing, mobile food services, postal service, legal activities, real estate brokers, document clearing agents, renting of motor vehicles, manpower/recruitment agents etc.
• Minimum 5 1 % Bahraini shareholding, which includes construction, shipping/air cargo agents, private security and accounting services;
• Bahraini partner with no minimum shareholding in trading and other activities;
• One Hundred per cent foreign ownership mainly in trading and other activities with certain criteria;
• One Hundred per cent foreign ownership without any criteria; mainly insurance, banking, education, finance, manufacturing, services, consultancy, real estate, hospitality, health care etc. The most significant amendments for foreign investors are (a) removal of minimum 51% Bahraini ownership in various activities; and (b) allowing one hundred per cent foreign ownership in various additional activities including trading, subject to the following conditions:
• The Foreign Company must be present in at least three international markets;
• The capital of the parent company shall not be less than BD Twenty Million or its equivalent in foreign currencies;
• The invested capital of the Bahrain Company shall not be less than BD Two Million in the first year. Certain regulatory requirements have also been introduced in the past few years, i.e. introduction of the corporate governance code for closed joint-stock companies, Ultimate Beneficial Owner (UBO), Economic Substance Requirements (ESR), Country-by-country reporting requirements to protect investments, implementation of financial and other regulatory reporting requirements in par with international standards.
Similarly, some changes have been introduced for disclosures relating to the remuneration and benefits paid to the Chairman and Board members and the right of the Ministry to seek additional information or data for compliance purposes.
(The views and opinions expressed in this article are those of the author and do not necessarily reflect the official policy or position of the Daily Tribune)