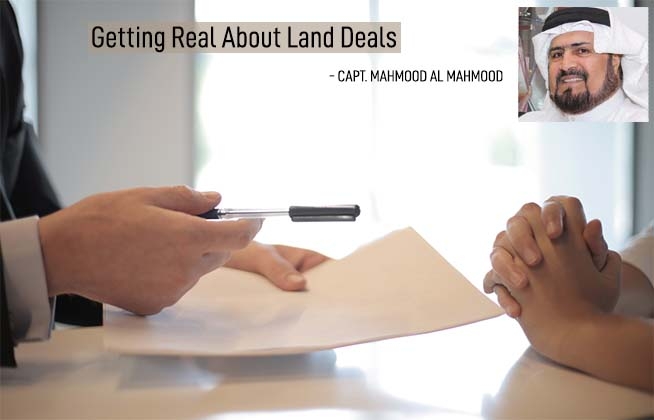 Getting real about land deals
One of the indicators of a country's economic health, especially in the GCC, where industrial growth is a new phenomenon, is the value of the real estate market.
In many neighbouring countries, the economic stimulus package includes specific points for the real estate sector. I would like to ask authorities in the Kingdom of Bahrain why this is not the case here? We have an US$ 11.4 billion package but there is nothing specific in it for the real estate sector.

What could be offered to keep the real estate values afloat during these difficult times? For one thing, with sales slowing down, perhaps this is a good time for RERA – the Real Estate Regulatory Authority – to talk to landowners and landlords, property developers and individual purchasers about what they want and incorporate that into new rules guiding the market.
After a few false starts, Bahrain has started cleaning up the real estate market and there is a lot of transparency today in the registering, purchase and sale of real estate.

We must pay special attention to foreign investors who have chosen to invest in Bahrain real estate because it is they who are our ambassadors to the world and their experience, if it is smooth and transparent will stimulate Bahrain real estate sales for sure.
Take for example a case recently reported in this newspaper of a group of investors who paid in full for their homes in a Seef building. That was in 2015.
Till date, the investors have not received their title deeds and have discovered that the land Mother Title Deed was used by the developer and the Bahraini landowner to secure a mortgage deal with a branch of a foreign bank in 2016, one year after the full sale of the apartments.
The Bahraini landowner was the guarantor for this mortgage loan. The developer recently went bankrupt and the investors have been left high and dry by the Kingdom's legal system in their fight for what is rightfully theirs.

We cannot let such cases besmirch the fair name of our country and it is up to RERA to ensure that the law is implemented in all such cases and investor confidence in Bahraini real estate upheld.