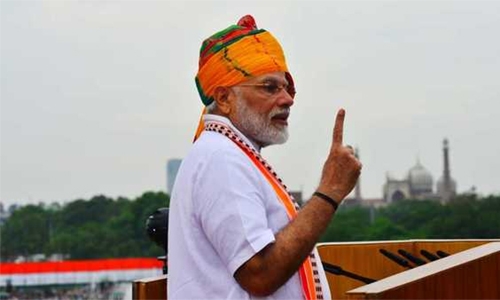 A long march since freedom
India Independence Day is a reminder of all the sacrifices the country's freedom fighters made for its future. Looking back on the last 72 years of Independence, India has made progress in every field, be it education or its military and space programmes. Speaking about freedom, Mahatma Gandhi had said, "Freedom is never dear at any price.
It is the breath of life. What would a man not pay for living?" On August 15, 1947, the first Prime Minister of India Jawaharlal Nehru, raised the Indian national flag at the Red Fort in New Delhi. Flag hoisting ceremonies take place and cultural programmes are held in governmental and non-governmental institutions all over the country on this day. For India, August 15 is a day of her re-birth, a new beginning. At midnight on August 15, 1947, the British rulers handed the country back to its Indian leaders, ending a remarkable struggle that lasted decades.
After the British victory in the Battle of Plassey of 1757, the rule of East India Company started in India. By 1858, the British Crown had assumed control over India. The situation after World War I was marked with suppressive and exploitative laws by the British. This led to calls for independence, and sparked the phase of non-violent and non-cooperation movements followed by the civil disobedience movement.
The enduring leader and a national symbol for all these movements was Mohandas Karamchand Gandhi - the Father of the Nation. The next decades were marked with constant struggles between the Indians and the British for freedom. Many movements and acts were carried out by the Indian National Congress, freedom fighters and the people of India. India Prime Minister Narendra Modi will address the nation today from the ramparts of Red Fort in Delhi after hoisting the Tricolour.
This will be the prime minister's first Independence Day address to the nation after he returned to power with a thumping majority in the recently-concluded general elections to Lok Sabha. The prime minister's speech and the proceedings from the Red Fort will be broadcast live on television as well as streamed live on the Internet.