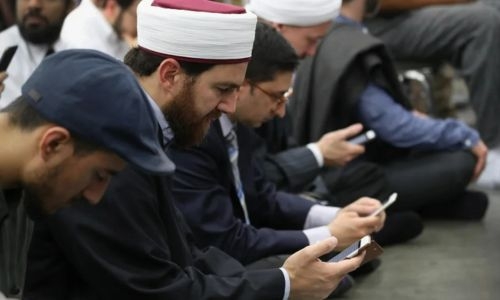 Ramadan apps to keep you on track
TDT | Manama
The Daily Tribune – www.newsofbahrain.com
As technology gets more integrated into our daily lives, it also integrates into religions. Believers, especially during the holy month of Ramadan, engage in a lot of religious activities in the day time and night and technology helps in making their tasks easier.
With the convenience of smartphones and apps, we now have the tools to enhance our spiritual experience during this holy month.
Here are some apps that help with everything from prayer times to Quran and Duaas recitals to help you on your Ramadan journey.
Digital Quran (al Quran, Quran for Android)
Carrying a physical Quran as you go through your daily activities can be a hassle so Qur'an apps such as al Quran and Quran for Andriod are pretty handy. With the app, it's possible to read the entire text, its translations and listen to commentary in various languages.
Some even allow users to search the text and listen to verse-by-verse recitations.
Ramadan Buddy
Ramadan Buddy is an app that helps believers stay organised and on track during the month of Ramadan.
The app features a prayer time calculator, Qibla direction, and a fasting tracker. It also has a feature that allows users to set reminders for important dates during the month, such as the first day of Ramadan and Laylatul Qadr (the Night of Power).
The app also includes a comprehensive guide to fasting during Ramadan, along with tips and advice to help users make the most out of their Ramadan experience.
Muslim Pro
Muslim Pro is an all-in-one app that has become a staple for many worshippers around the world.
It also has a community feature where users can connect with other believers around the world. The app's most useful feature during Ramadan is the Ramadan tracker, which helps users keep track of their fasting and prayer times.
Ramadan Legacy
This app provides users with an interactive timeline of their Ramadan achievements throughout the month.
It has a clean design and works by asking you what your personal goals are for the month, and encourages you to achieve them through inspirational reminders.
There is also a social element, and users are able to share their Ramadan photos or reflections with other users across the globe in their live stream.
Calorie Counter and Diet Tracker It is always tempting to dig in and start binging when the fast breaks but it's important to watch your calories and eat healthily.
Tracking apps like
Calorie Counter and Diet Tracker
can help with that. The app helps you in watching what you eat and counting your calories.
This guarantees that you won't put on extra pounds and also gives you the opportunity to eat healthily and keep fit.
Alarms (Sleep Bot)
Waking up at the right time could be the difference between you having something to eat before the sun comes up.
Alarms and apps like Sleep Bot allows users to set smart alarms for a time when you'll wake up at the right time feeling fresh-faced and rested.
The app also uses your phone to track your movement and the noise you make at night to work out the quality of the sleep you're getting.
myDua
myDua is a comprehensive collection of duas (supplications) that Muslims can recite during Ramadan and throughout the year.
The app features over 40 categories of duas, including duas for fasting, breaking fast, etc. It also has an audio feature that allows users to listen to the duas being recited in Arabic, along with English translations.