Eats & Treats by Tania Rebello - What's in your Lunch Box?
As kids get back to school, the biggest question that every parent has is- What shall I pack in my child's lunch box? While it is alright to pack a treat, a wholesome meal is vital to enhancing brain function and ensuring that your child has enough energy for 6 hours at school.
Key elements to consider while packing your child's lunchbox:
1. The climate:

Believe it or not, the weather determines our food habits. If it is hot, consider preparing meals that are light on the stomach such as sandwiches, wraps, salads. Investing in a little thermos helps to add in some hydrating watermelon or sweet melon. Yoghurt parfait with oats and fruits is cooling too. If the weather is cold, a hot meal is more than welcome. Add in some proteins to boost metabolism and beat the chill. Try adding in some chicken curry with rice or a grilled cheese sandwich. A bowl of hot pasta with vegetables is also a favorite among kids. Meals prepared with eggs can be tasty too.
2. Think nutrition:
Your children depend upon you to manage their daily nutritional requirements. A quick study on the nutritional benefits of various food products can help to build up a meal plan which ensures that your child is getting the most out of every meal. An active day at school such as sports day or other co curricular activities require more energy giving foods. Citrus fruits can assist with immune function thereby warding off harmful infections. A portion of almonds can enhance memory power which is helpful for grasping new information.
3. Consider your child's favorites :
It is imperative that the lunch box does not return untouched. If your child has a favorite meal that you are aware of, try and prepare their lunch boxes with those food items. They will be happy when they open their lunch boxes and you will be happy when you see an empty lunch box upon their return from school.
4. Pack that sweet treat:
Can a sweet treat bring a smile on your child's face? If that is what it takes to create a happy vibe, then why not include it? A colorful treat such as gummy bears or marshmallows or even your kid's favorite candy or cake can increase happy hormones. Take a look at these two delicious recipes for your kid's next lunch box.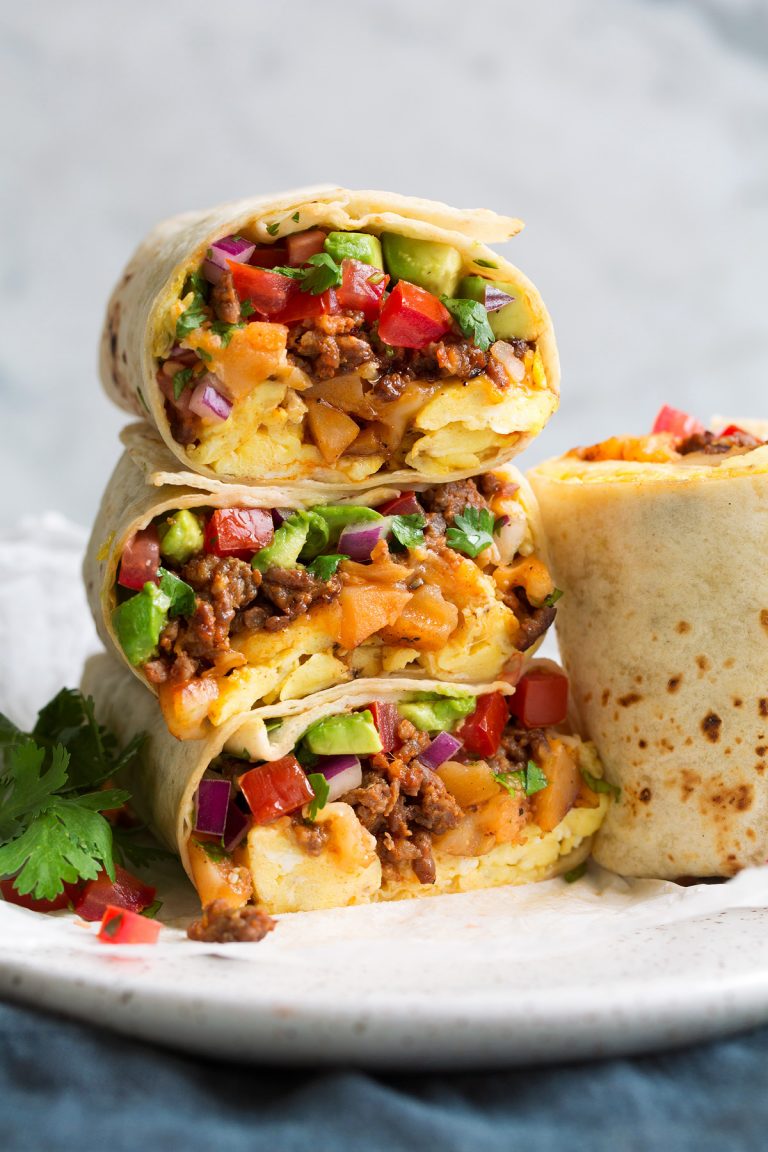 Breakfast Burrito
Ingredients:
• 8 slices of turkey strips
• 4 hash browns
• 8 large eggs
• 1/3 cup milk
• 4 tbsp butter
• Salt to taste
• Black pepper
• 4 large flour tortillas
• ½ cup shredded cheddar
• 1 ripe avocado, sliced
Method:
1. In a large pan over medium heat, cook the turkey strips until lightly crisp. Take them off the heat onto a plate.
2. Cook the hash browns as per the package instructions and set aside.
3. In a bowl, whisk together eggs and milk. In the same frying pan that was used to fry the strips, add the butter and once it has melted, add in the eggs and scramble until just done. Season with salt and pepper.
Assemble the burritos:
In the center of each tortilla, layer one hash brown, a portion of the scrambled eggs, cheese, two slices of turkey strips and sliced avocado. Fold in the two sides and roll up tightly. It is now ready for the lunch box.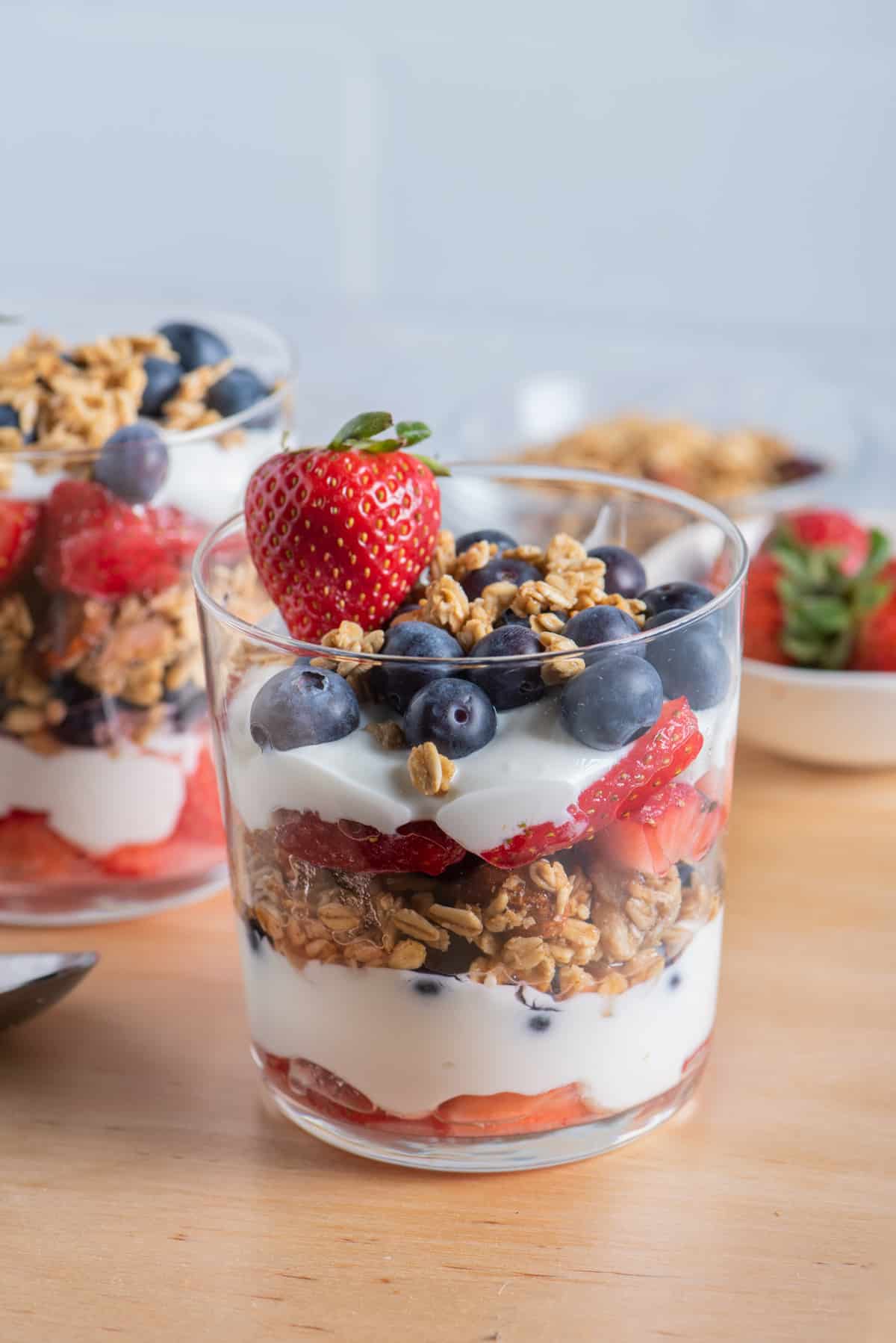 Yoghurt Parfait
Ingredients:
• 2 cups of Greek yoghurt
• 2 tbsps of honey
•½ tsp vanilla extract
• 1 cup chopped strawberries
• 1 cup blueberries
• 2 cups of granola
Method:
1. Mix together yoghurt, honey and vanilla. Combine the berries in another bowl.
2. In a small jar, place ¼ cup of yoghurt, top with ¼ cup granola and ¼ cup of berries.
3. Repeat the above step to create another layer.
4. Put the lid on and pack it in your kid's lunch box for a nutritious treat.