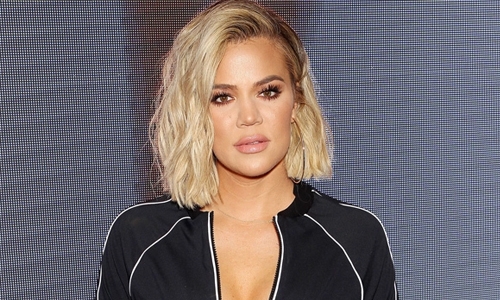 Khloe Kardashian fires back after fan accuses her of "excessive spending" on daughter
American reality star Khloe Kardashian, who never shies away from speaking her mind, has clapped back at a fan who criticised her for spending too much money on a gift for her daughter True Thompson. The 35-year-old star posted a sweet video on Instagram over the weekend that showed her daughter sitting in a tiny sparkling pink motorised Bentley with a personalised plate.
"I have so much fun with her," she captioned the clip that showed the little one laughing and swaying as music played in the toy car. "Go, mama," Khloe said asking her daughter if she liked it before True said, "All done," as the music ended. "Great, another Kardashian in a Bentley," a user commented.
"You guys are so oblivious to how your excessive spending looks to the outside world. I really loved your family's story and now just can't bear to watch as you spend all this money on worthless materialism. It's so sad," the user added.