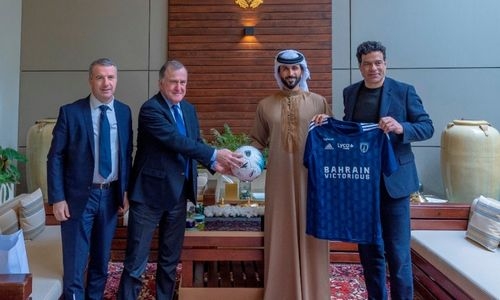 HH Shaikh Nasser receives president of the Victorious Bahrain sponsored French club Paris FC
TDT | Manama
The Daily Tribune – www.newsofbahrain.com
His Highness Shaikh Nasser bin Hamad Al Khalifa, Representative of His Majesty the King for Humanitarian Works and Youth Affairs, received Pierre Ferracci, Chairman of the French club Paris FC, which is representing Victorious Bahrain, and Fabrice Hereault, Deputy General Manager of the French club as well as former Brazilian player Rai Souza.
At the beginning of the meeting, HH Shaikh Nasser bin Hamad Al Khalifa expressed his appreciation for the outstanding efforts made by the Chairman and the members of the Board of Directors of Paris FC, which aim to confirm the club's position locally and create the ideal atmosphere for the teams under its umbrella to deliver the club's vision by accomplishing positive results.
His Highness stated that having the name of Victorious Bahrain associated with Paris FC is aimed to make victories and promote the Kingdom of Bahrain and highlight its achievements in various sports levels as well as fulfilling the Kingdom's Economic Vision 2030 through taking advantage of sports activities.
HH Shaikh Nasser added that the Kingdom of Bahrain accomplished many distinguished records in the past period thanks to the presence of Bahraini investment in the sports field of the European market.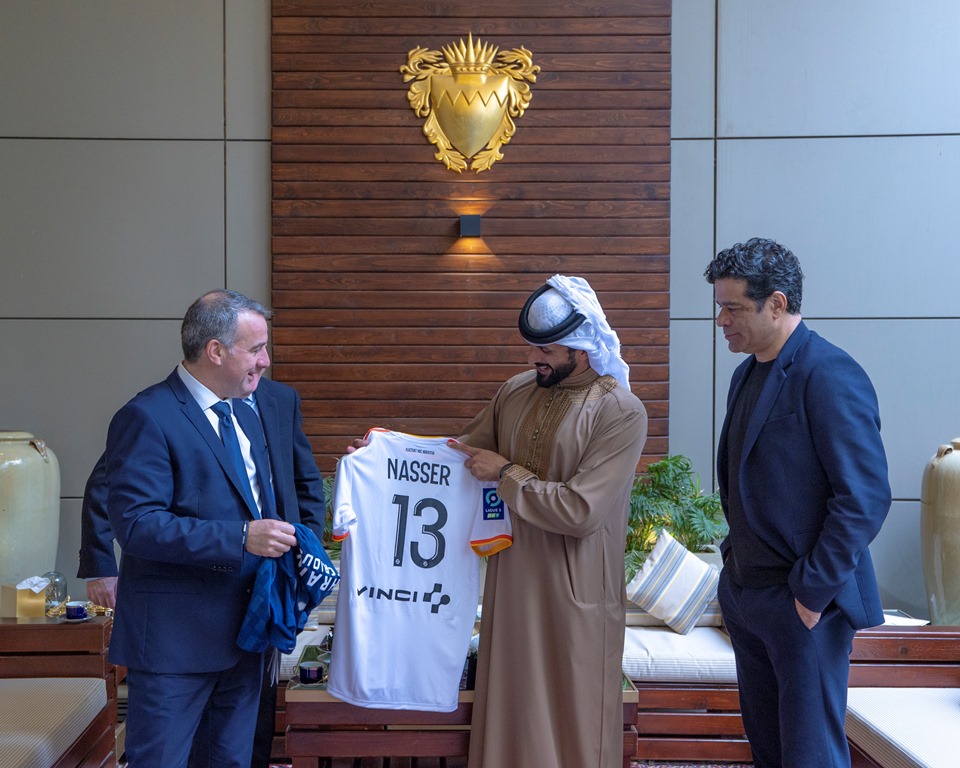 Moreover, HH Shaikh Nasser indicated that Paris FC which is representing Victorious Bahrain is moving steadily towards further development and prosperity, praising the results of the team in the past period.
Furthermore, HH Shaikh Nasser bin Hamad Al Khalifa wished all success to the French club in the coming period.
Meanwhile, HH Shaikh Nasser received a souvenir from the delegation, which is the club's jersey. It carries the number 13 and the name of His Highness.
For his part, Pierre Ferracci expressed his thanks and appreciation to HH Shaikh Nasser for his continued support to the club, stating that His Highness' backing and interest contributed to achieving many of the goals set by the Board of Directors.
He pointed out that the management of the club is keen to continue providing the ideal environment for the club's sports teams in order to flourish and deliver its objectives.