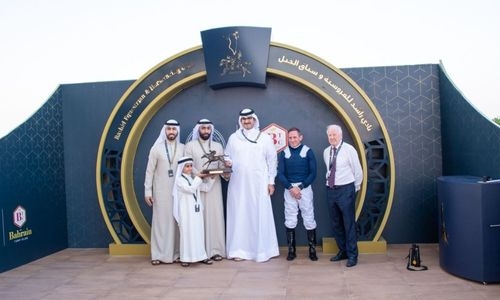 The Covex Kid wins feature event at REHC
TDT | Manama
The Daily Tribune – www.newsofbahrain.com
The Covex Kid lifted the Arabian Horse Equestrian Services Cup yesterday after winning the day's feature race at Rashid Equestrian and Horseracing Club (REHC) in Sakhir.
REHC High Committee chairman His Highness Shaikh Isa bin Salman bin Hamad Al Khalifa attended yesterday's races along with other high-ranking officials.
Competing for owners Al Mohamediya Racing and trainer Hesham Al Haddad, Neil Callan saddled the three-year-old gelding to a fine victory over the 12-furlong distance in a time of two minutes 36.782 seconds.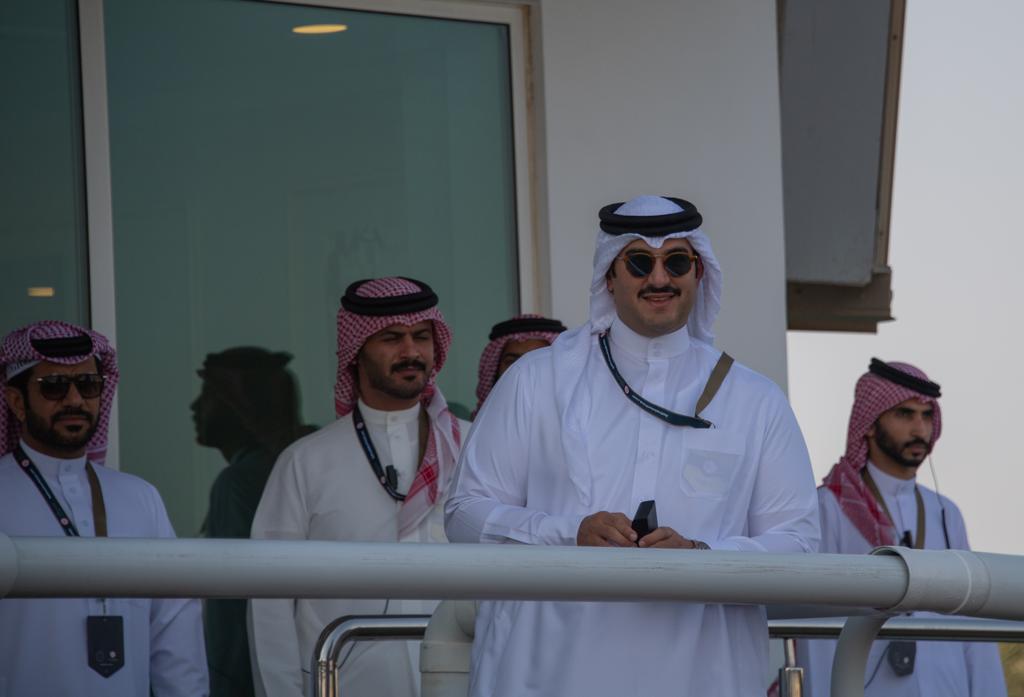 They thus claimed the lion's share of the BD3,000 total prize. Finishing as runner-up in the imported event was Apres Dark, competing for HBR Racing, Hareb Almalki and Ebrahim Nader; while Port Douglas came third for Ali Jaafar Darwish, Abdulla Haji and Salem Alajmi.
Two other Arabian Horse Equestrian Services Cups were up for grabs yesterday, and they were won by Breath of Air and Taaris in races seven and three, respectively.
Breath of Air was competing for Al Adiyat Racing and AM Smith, and was saddled by Paul Hanagan. The six-year-old completed the eight-furlong, BD2,000 race in 1:37.195.
Lecale's Destiny was the runner-up for Y&A Racing, Taleb Ali and Robert Tart while Lathaa came third for HH Shaikh Hamad bin Abdulla bin Isa Al Khalifa, Haider Ebrahim and Abdulla Faisal.
Taaris, meanwhile, triumphed for Abdulla Fawzi Nass and Hesham Al Haddad. Ridden by Husain Makki, the five-yearold took first place in 1:59.254 over nine furlongs to claim the biggest portion of the BD2,000 total prize.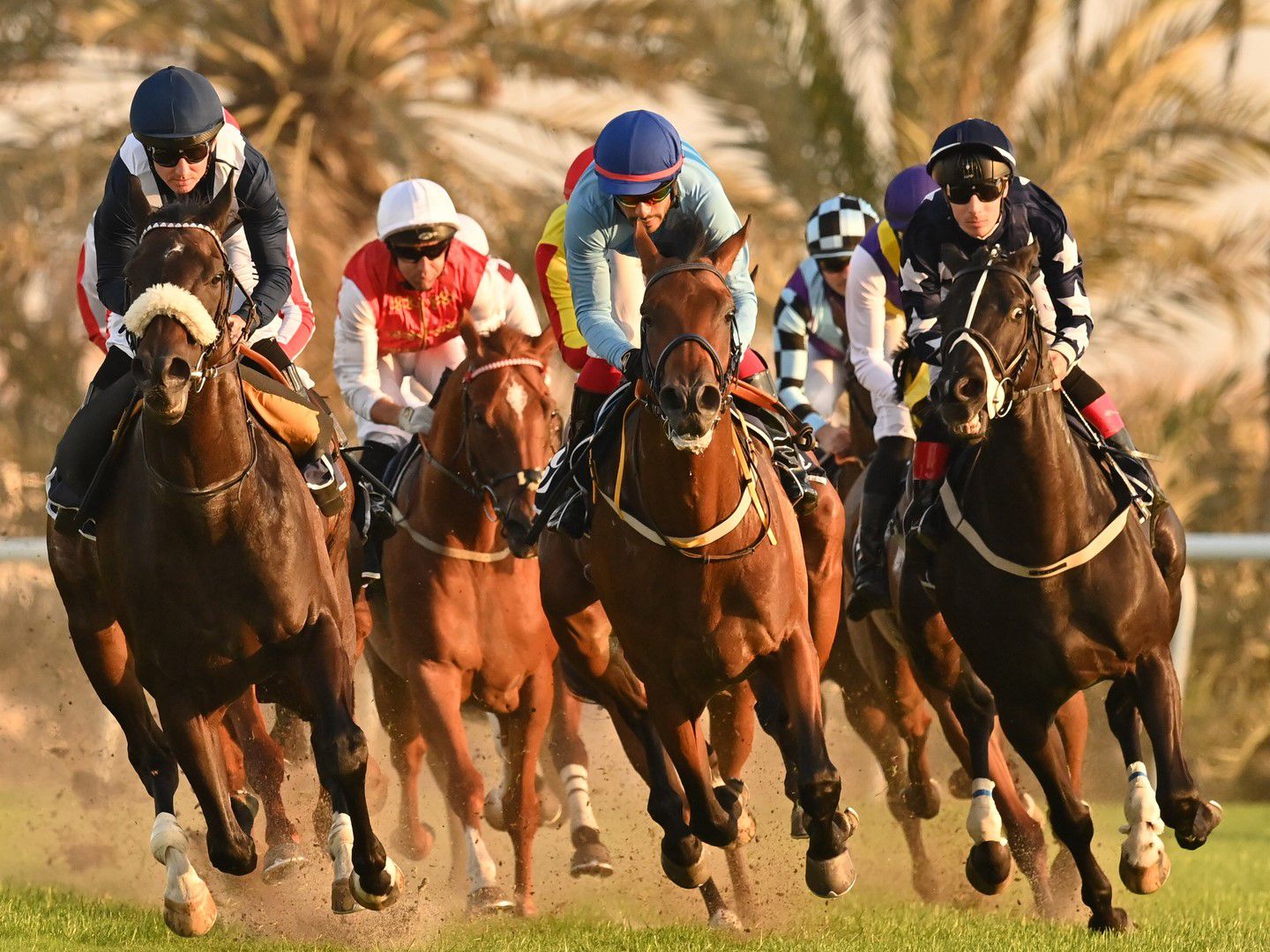 Midhaal came second for Al Nuwayef Racing, Abdulla Kuwaiti and Jerome Moutard while Topaz was third for HH Shaikh Isa bin Abdulla bin Isa Al Khalifa, Haider Ebrahim and Ebrahim Nader. In yesterday's sixth race, Toulouse Le Plot lifted the Palace Enterprises Cup for Victorious and AM Smith.
Saddled by Edinson Rodriguez, the six-year-old completed the five-furlong event in 59.142 seconds to win the lion's share of the BD3,000 prize.
London Look was the runner-up for Shamtoot Syndicate, Taleb Ali and Robert Tart, while Follow Suit came third for Al Remah Stable, Abdulla Kuwaiti and Jerome Moutard.
Elsewhere yesterday, Batmobile won the five-furlong fifth race for local breeds for Victorious, AM Smith and Franky Vanhonsebrouck; Amaan won the imported fourth race over a six-furlong straight for Mohamed Jassim Jaafar, Talal Al Alawi and Abdulla Faisal; Vela clinched the third race for local breeds over seven furlongs for Abdulla Fawzi Nass, Hesham Al Haddad and Stephane Ladjadj; and Krushan 1793 triumphed in the WAHO race over seven furlongs for Al Roudha, Hussain Aldailami and Ebrahim Nader.
Yesterday's eight-race card was the back-end of two straight days of exciting horseracing action at REHC.