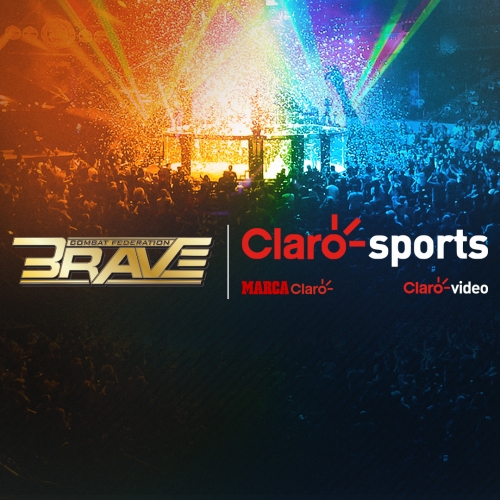 Claro Sports owned by the largest telecom company in Latin America
TDT | Manama
The Daily Tribune – www.newsofbahrain.com
BRAVE Combat Federation, founded under the vision of His Highness Shaikh Khaled bin Hamad Al Khalifa, has been recognized as the fastest-growing MMA organization in the world with a milestone of 59 events held in 27 countries. And to celebrate this momentous occasion, the promotion has announced a momentous partnership with Claro Sports, owned by América Móvil, the largest telecom company in the region, that will see all BRAVE CF events broadcast throughout the region until the end of the year.
The deal will bring world-class entertainment to MMA fans in the region and help to develop the sport and create MMA superstars in Spanish-speaking countries in America, with Elevador Films as part of the project.
BRAVE CF's vision is to change mixed martial arts from an event business to a sports business and to provide MMA fighters with the opportunity to showcase their talents on a global platform.
The organization has been to Latin America a total of seven times, with four events taking place in Brazil, two in Colombia, and one in Mexico - BRAVE CF is the only international organization to host shows in these three nations.
Over 80 Latin-American athletes have represented their flags in the global platform provided by the fastest-growing MMA organization in the world. This Saturday, Colombia's Eduardo Mora kicks off an action-packed BRAVE CF 60 when he takes on Nkosi Ndebele in a Bantamweight bout.
Claro Sports is a sports multi-platform media that airs 24 hours a day, reaching 17 Latin American countries and offering innovative content to bring new options and sports disciplines for all fans across the region. Claro Sports have a paid-TV channel in 17 nations; as well as a portal, and an app for mobile devices, specialising in sports content www.marcaclaro.com.