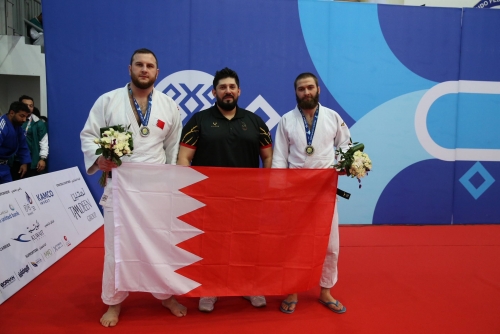 Bahrain judokas add to medal tally at GCC Games
TDT | Manama
The Daily Tribune – www.newsofbahrain.com
Judokas Askerbii Gerbekov and Azamat Chotchaev were both on the podium yesterday in their respective men's judo weight classes as Bahrain continued to raise their medal tally in the third GCC Games in Kuwait.
Gerbekov struck gold in the men's under-81kg category while Chotchaev claimed a silver in the men's over-100kg class. It was the final day of the judo competition and Bahrain's judokas came away with four total medals, including two gold, a silver and a bronze.
Their haul yesterday brought Bahrain's overall tally to 55, including 20 gold, 20 silver and 15 bronze medals. That put the nationals in second on the six-nation medal table, with Kuwait still on top. Behind Bahrain in third through sixth were the UAE, Qatar, Oman and Saudi Arabia.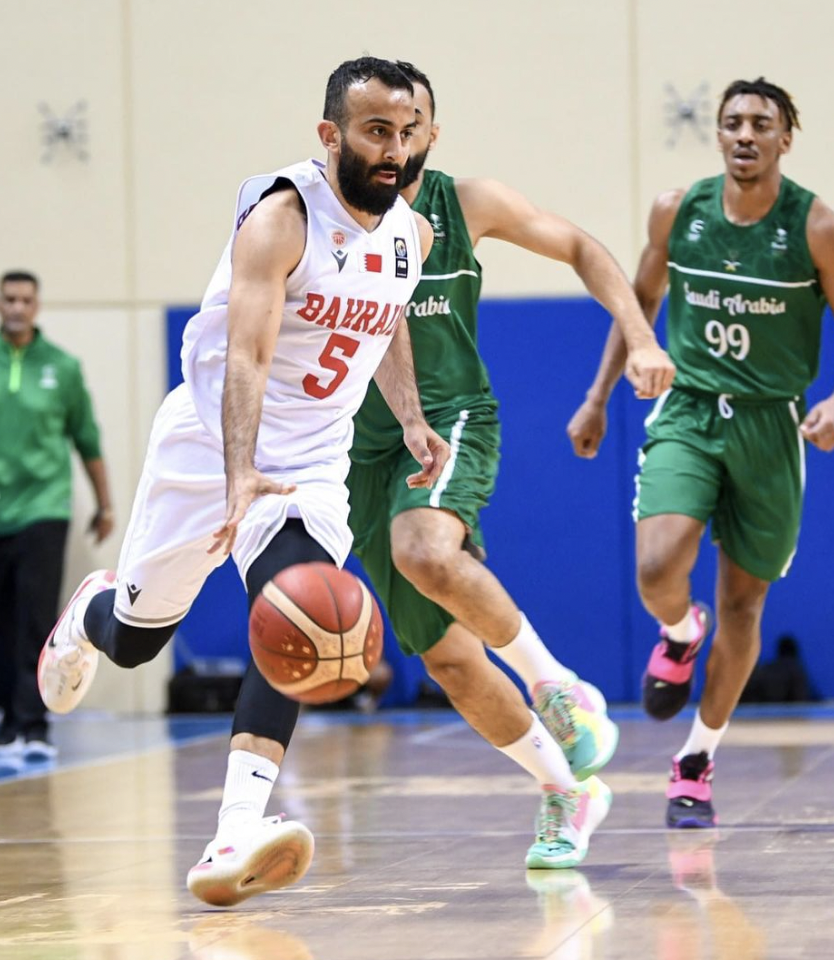 In yesterday's men's judo competitions, Gerbekov defeated Mohamed Rebahi of Qatar in the men's under-81kg final. He had earlier beaten Mohammed Alharbi of Saudi to book his place in the medal round. For Chotchaev, he lost to Magomedomar Magomedomarov of the UAE in his opening contest, but then beat Rakan Aldossary of Saudi and Abdullah Taleb of Kuwait to secure his silver.
Bahrain could have added another two bronze medals in judo yesterday, but their judokas could not win their final matches. Osama Aloshban lost to Hamad Alrased of Kuwait in the men's under-100kg bronze medal contest, while Abdulla Alkawari lost to Yousef Dashti of Kuwait in their men's under-90kg bronze medal clash.
Meanwhile, Bahrain's senior men's basketball team missed out on the bronze medals of their tournament after losing to their counterparts from Saudi 57-65 in the game for third place. The nationals were in contention for the victory in the first three quarters, but in the fourth, were outscored 15-22.
Ahmed Salman and Hussain Shaker were the only Bahraini players in double figures, finishing with 11 points apiece. Mohammed Ameer had nine and Hasan Nowrooz and Wayne Chism each contributed eight.
Ayman Almuwallad spearheaded Saudi with 18 markers. It was a disappointing ending to the men's basketball tournament for the nationals, who had a bolstered team for the competition. It was also their first under newly signed head coach Mindaugas Lukosius from Lithuania.
Also losing yesterday were Bahrain's senior men's national volleyball team, who were swept by Qatar 0-3 (21-25, 19-25, 23-25). It was the first loss for the Bahrainis after posting three straight wins. Mohammed Abdulla was the top scorer with 11 points, while Mohamed Aldwairi added nine and Naser Anan had eight.