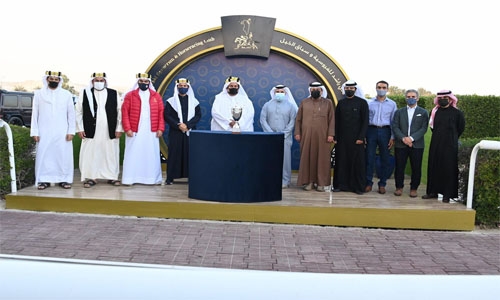 Jellystone lifts Al Salam Bank Cup
TDT | Manama
The Daily Tribune – www.newsofbahrain.com
Jellystone stole the show for Al Mohamediya Racing yesterday after winning the Al Salam Bank Cup in the day's main race at Rashid Equestrian and Horseracing Club (REHC), headlining an action-packed seven-race card.
Trained by Hussan Aldailami and ridden by Hasan Al Saffar, the 83-rated four-year-old completed the 10-furlong race for imported horses in two minutes 00.587 seconds to claim the lion's share of the BD4,000 prize.
Across the Stars was the runner-up a length-and-a-half behind for Ramadhan Stable, Jaber Ramadhan and Abdulla Faisal; while Returnofthemac came third for another strong result for Al Mohamediya Racing.
George Wood was the jockey for the Osama Hashim-trained entrant. Also yesterday, three other races offered Al Salam Bank Cups, and they were won by Zymyran, Moseeb and Campolina.
Zymyran triumphed in the sixth race for imported horses, held over eight furlongs with a BD3,000 prize. The seven-year old was saddled by Gerald Mosse as they claimed their victory in 1:35.944 for Al Hassanain Syndicate and Ali Jan.
Hessa was the runner-up finishing three lengths behind for Al Mohamediya Racing, Abbas Al Mawali and George Wood; while Wiretap came third for Victorious, Yousif Taher and Ben Sanderson.
Moseeb was the winner in the fourth race, also for imports held over a six-furlong straight with a BD2,000 prize. Ebrahim Nader jockeyed the six-year-old to first place in 1:11.289 competing for Faisal Adel Abdulla and Basem Mahdi.
A length-and-a-half behind was Odyssa for Warda Al Joor Hassan Al Jaboor, Yousif Alboainain and Rosie Jessop; while in third was Diligent Deb for KNN Racing, Mohammed Saeed and Mohammed Al Saffar.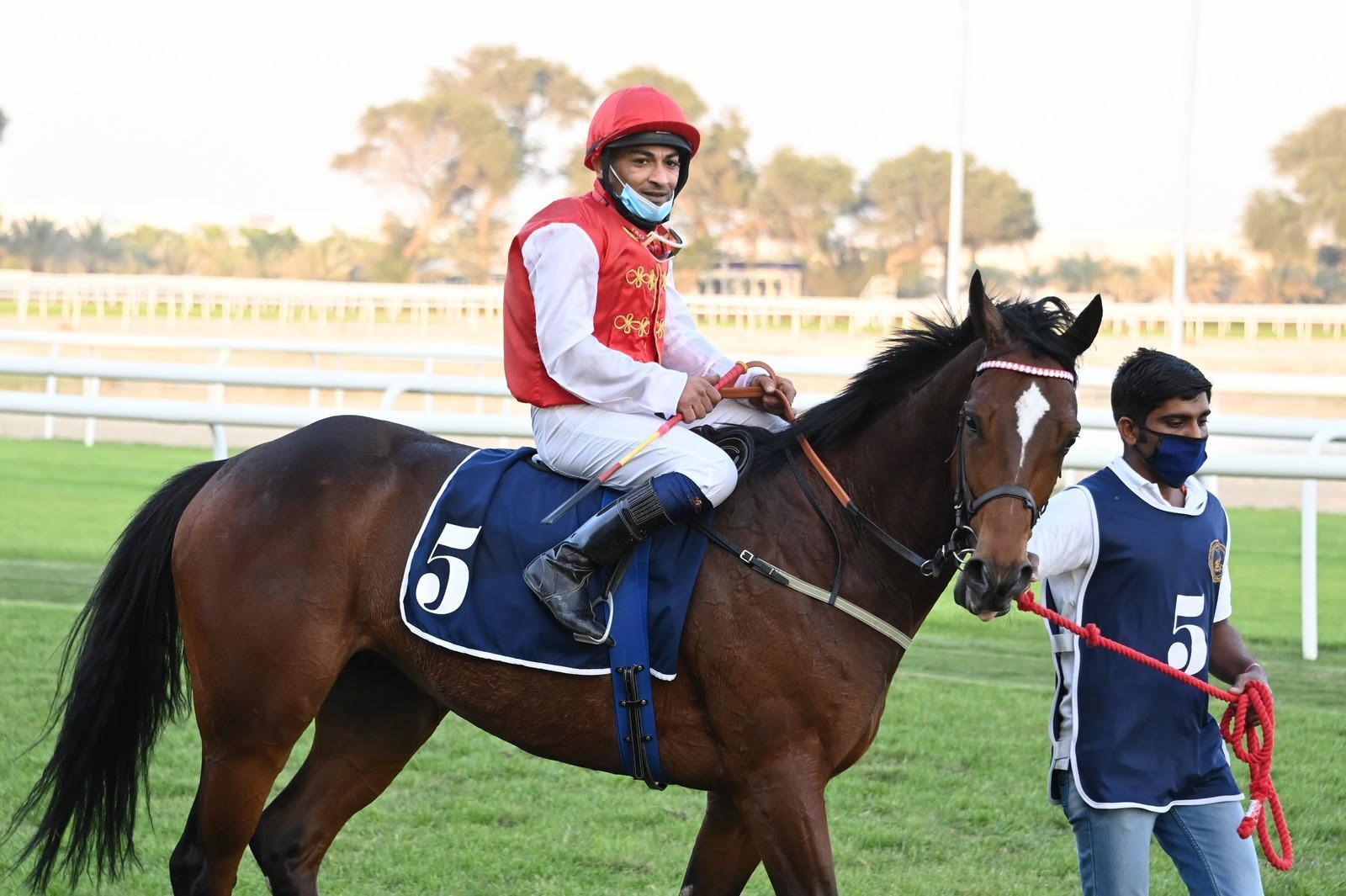 Campolina won in race two for Abdulla Fawzi Nass and Hesham Al Haddad. David Egan steered the four-year-old to finishing the 10-furlong event for local breeds in 2:05.322. Just a half-length behind was Retort for Victorious, Alan Smith and Gerald Mosse while Good News completed the top three for M and E Racing, Alan Smith and Maitham Ahmed.
Elsewhere, Sabreena and Mughayer each won an REHC Cup in the fifth and second races, respectively.
Sabreena clinched first place for Victorious and Fawzi Nass, with Husain Makki in the saddle, finishing ahead of Ramani and Dirab; whereas Mughayer was triumphant for HH Shaikh Hamad bin Abdulla bin Isa Al Khalifa, James Naylor and Abdulla Faisal. Hard Talk and Immortal followed in the race classification.
Al Rabda 1796 rounded off the winners yesterday in the day's opening race. Owned by Al Sakhir and trained by Jaffar Marzooq, Abdulla Faisal steered the four-year-old to completing the race ahead of Al Krush 1751 and Al Ma'anagieh 1789.