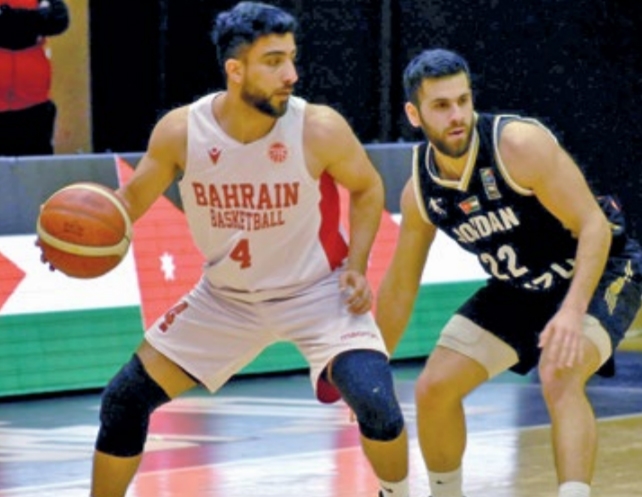 Bahrain's men's national basketball team bowed to hosts Jordan 65-80 in the King Abdullah II Basketball Cup 2020, currently being held in Amman. Shooting guard Amin Abu Hawwas and backcourt mate Malek Kanaan both scored 12 points to spearhead the Jordanians. Bahrain court general Mohammed Hussain was their leading scorer with 28 markers. Jordan led 48-34 at the half but Bahrain tried valiantly to fight back, getting to within 53- 59 at the end of the third period.
But that was as close as they could get and the Jordanians stayed in control the rest of the way. The result earned the home side their second successive win after defeating Syria 75-67 in their first game. The Bahrainis, on the other hand, suffered back-to-back losses having previously bowed to Lebanon 64-73. Bahrain's next game will be against Syria today in what will be their penultimate game of the competition.
Their final fixture is against Iraq tomorrow. The Bahrainis are competing in the tournament as part of their overseas training camp in Amman where they are preparing for their upcoming qualifiers for the 2021 Fiba Asia Cup. Five teams in all are participating in the Jordan event, namely Iraq, Syria, Lebanon, Bahrain and hosts Jordan.
The Bahrainis are in Group D of Fiba Asia Cup qualification along with India, Lebanon and Iraq. They open their campaign against their Indian counterparts at home in less than 10 days on February 21, and then they travel directly to Beirut to play their Lebanese counterparts just three days later on February 24. The Bahrain team are coached by former NBA champion Sam Vincent.
They began their camp with a 13-man roster that included Hussain, Ahmed Aldurazi, Ali Shukrallah, Mohammed Buallay, Subah Hussain, Mohammed Salman, Mohammed Qurban, Maytham Jameel, Hesham Sarhan, Ahmed Abdulaziz, Mohammed Ameer, Muzamel Ameer and CJ Giles. Giles, however, has been forced to return to Bahrain earlier than expected after suffering a minor injury that prevents him for participating the rest of the camp. He is expected to be available to play, however, in their opening qualifier against India.
Following this month's two qualifiers, there will then be a long break before their next game on November 26 away against Iraq, after which they play away once again against India on November 29. Their final two games will then be held in February of next year, both at home against Lebanon and then Iraq. The top two teams from each of the six qualification groups will book their tickets to the 2021 Fiba Asia Cup, while the third-placed teams go to another stage of qualification, where another four final spots will be up for grabs.