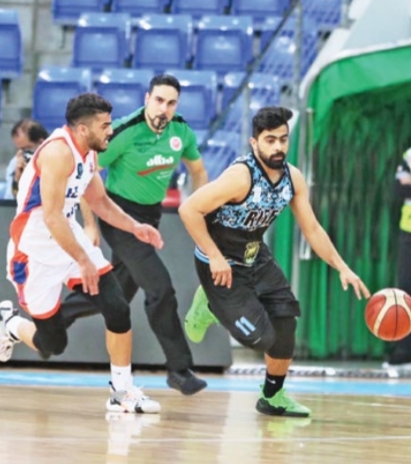 Riffa complete Golden Square semi-final line-up
Riffa defeated Al Hala 7 5 - 6 4 l a st n i g h t t o claim the fourth and final slot in the Golden Square semi-finals of the 2019/2020 Z a i n Ba h ra i n Ba s ke t b a l l League.
Riffa joined Al Ahli, Manama and defending champions Muharraq in the last four.
They did well to bounce back from losing the first game of their best-of-three play-off series to win the next two contests and march through.
Riffa now take on Manama in the Golden Square while top-ranked Ahli battle Muharraq in a hugely exciting match-up.
The semi-finals have yet to be scheduled by the Bahrain Baketball Association.
Riffa were the aggressors from the beginning of their winner-take-all game last night, taking a 15-8 lead at the end of the first quarter and stretching it to 38-23 at the half.
Hala did well to battle back in the third and got to within 45-51 heading into the final period, but Riffa closed out strong and staved off any Hala comeback.
American professional Joseph Jones led Riffa's scorers with 22 points. Bahraini star forward Mohammed Kuwayed added 18 points while both Subah Hussain and Bader Isa scored 11.
Hasan Gerashi scored 28 to pace Hala. Senegalese professional Mansour Kasse added 14 and 17 rebounds, while Hussain Jan scored 10.