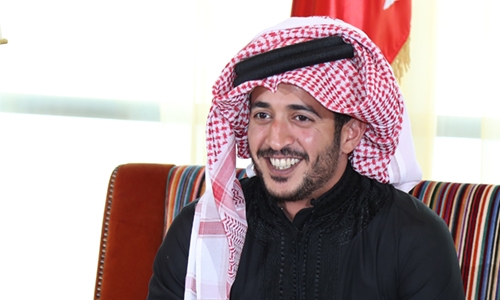 Shaikh Khalid hails achievement in Gulf Women's Sports event
HH Shaikh Khalid bin Hamad Al Khalifa, First Deputy President of the Supreme Council of Youth and Sports and President of Bahrain Olympic Committee hailed the achievement accomplished by the Bahraini women in the 6th Gulf Women's Sports Tournament after topping the standing with the highest medal tally won throughout the event.
The Kuwait-organised event concluded recently and saw Bahrain emerging victorious thanks to bagging 77 medals, including 36 golds, 28 silvers and 13 bronzes. Commenting on this occasion, HH Shaikh Khalid said, "This accomplishment made by Bahrain's women is a real reflection of the big strides sports are making in the Kingdom of Bahrain and this is mainly attributed to the support and sponsorship extended by HM King Hamad bin Isa Al Khalifa, the King of the Kingdom of Bahrain to sportspeople in the Kingdom. We are reaping the fruit of this backing."
He further added, "Women's sports are living their brightest days thanks to the Royal support and the efforts being exerted by HH Shaikh Nasser bin Hamad to put in place development programmes that help in empowering women in sports." Moreover, HH Shaikh Khalid praised the performances of the Bahrainis during the competition, stating that they proved their worth by topping the general standing of the event.