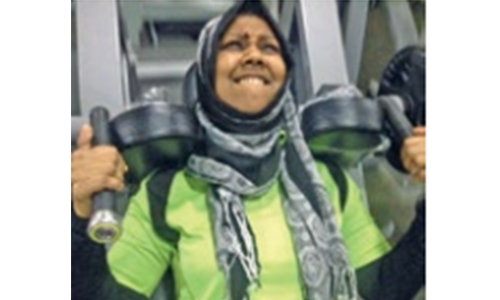 Expat fitness coach honoured
The Kingdom's Expartiate Athletics Club has honoured an expat fitness coach. Razeena Abdul Kalam, who hails from the Indian state of Kerala, has been coaching fitness enthusiasts in the kingdom for over two years now. In a statement issued to media, Razeena said it was a rare honour to receive the honour.
"When I entered the world of fitness about a decade ago, it was totally unchartered terrain for women. Now, its promising and pleasing to see so many women fitness coaches. "The growing awareness among Bahraini and expatriate women to maintain their fitness regime is highly interesting."
Razeena said maintaining fitness is one of the easiest ways to tackle life style disorders such as diabetes and hypertension. "Latest research says that proper exercising can even arrest the onset of serious diseases including cancer." The fitness guru said she is overwhelmed to see many youth taking up fitness as a serious option.