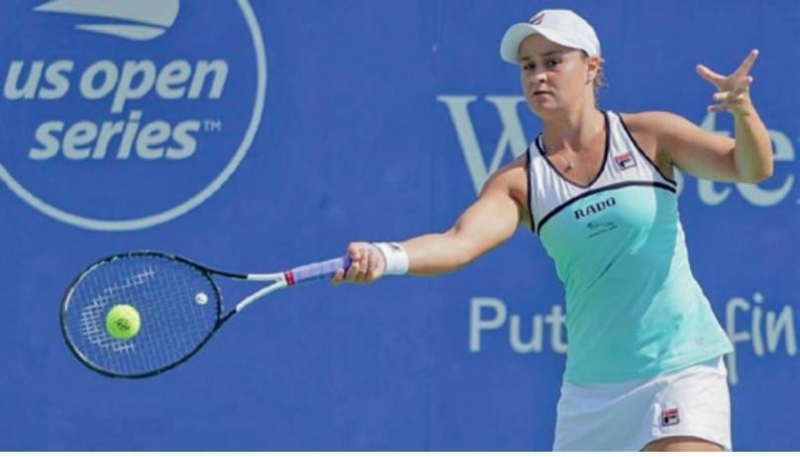 Barty reaches Cincy semis
Ashleigh Barty edged closer to a return to the top WTA ranking on Friday, reaching the WTA semi-finals as the current number one Naomi Osaka retired with a knee injury. Barty, the Australian top seed, engineered her second comeback in as many days, overhauling Maria Sakkari 5-7, 6-2, 6-0. But the US Open alarm bells were ringing for Osaka less than two weeks before the start of her title defense at Flushing Meadows after a left knee injury saw her retire against Sofia Kenin -- sending the American into the semis with a 6-4, 1-6, 2-0 victory.
Osaka's left knee trouble was more of a concern, the Japanese star admitting it put a cloud over her upcoming US Open title defense. "Last year I won the US Open and this year I'm trying to play the US Open," she said. "I don't even really think about winning the tournament. I just want to have the chance to play it. now.
"If there is a 1 percent chance of me not playing it, that's what's concerning me." Osaka had won the second set to level the match when she first complained of apparent knee pain and after one game of the third set called for the physio. With the knee heavily taped, Osaka played one more game before packing it in and sending Kenin to the semis.
"This is not the way I wanted to win," said Kenin, who will next play fellow American Madison Keys, a 6-2, 6-3 winner over Venus Williams.