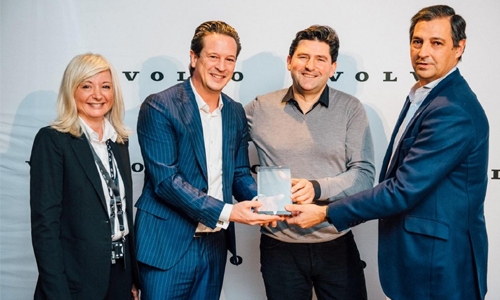 Motorcity Wins Volvo Excellence Award
Motorcity, the exclusive distributor of Volvo Cars in Bahrain, said it has won the Volvo Excellence Award in Sales and Customer Service for 2018 in recognition of the outstanding accomplishments of the company. With this achievement, Volvo Cars Bahrain has joined the Volvo Excellence Club which gives winning organisations more benefits directly from the manufacturer.
Volvo Cars recently reported an operating profit of over $1.5 billion for 2018, an increase of 0.9 per cent compared with 2017 despite tariffs and increasing price competition in several markets. The company also announced the best ever annual sales of 642,253 cars globally, an increase of 12.4 per cent compared to 2017.