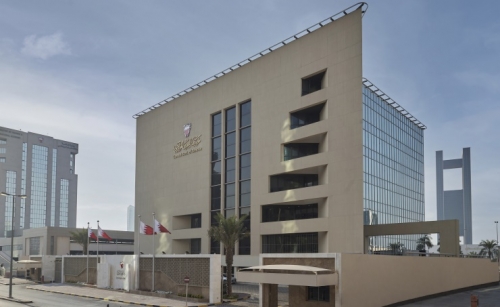 Five Gulf Central banks raise interest rates after Fed's hike
TDT | Manama
The Daily Tribune – www.newsofbahrain.com
Five Central banks including the Central Bank of Bahrain have raised their interest rates following the rate hike, seen as the largest since 1994, by the US Federal Reserve.
The US central bank on Wednesday approved its biggest interest rate hike since 1994, lifting the target federal funds rate by 75 basis points to a range of between 1.5% and 1.75%.
Fed officials also see further steady rises this year, targeting a federal funds rate of 3.4% by yearend. The Central Bank of Bahrain said it is raising its key policy interest rate on the one-week deposit facility from 1.75% to 2.50%.
The CBB has also raised the overnight deposit rate from 1.50% to 2.25%, the four-week deposit rate from 2.50% to 3.25% and the lending rates from 3.00% to 3.75%. The top bank said it continues to monitor global and local market developments closely in order to take any further necessary actions to maintain monetary and financial stability in the Kingdom.
The Central Bank of the UAE (CBUAE) raised the base rate applicable to the overnight deposit facility (ODF) by 75 bps to 3%, effective from Wednesday. It has maintained the rate applicable to borrowing short-term liquidity through all standing credit facilities at 50 basis points above the base rate.
The Saudi Central Bank, also known as SAMA, raised the repurchase agreement (repo) rate by 0.5% to 2.25% from a previous 1.75%. It also increased the reverse repurchase agreement (reverse repo) rate by 0.5% to 1.75% from a previous 1.25%.
The Central Bank of Qatar raised its main deposit rate by 75 bps to 2.25%. It has also increased its repo rate by 75 bps to 2.5% and lifted its lending rate by 50 bps to 3.25%. The Central Bank of Kuwait (CBK) increased its discount rate by 25 bps to 2.25%.
It also changed the rates of monetary policy instruments by "varying percentages for the entire interest rate yield curve, including repurchases (Repo), CBK bonds and tawarruq, term deposits, direct intervention instruments, as well as public debt instruments." The UAE dirham, Qatari rial, Saudi royal, Kuwaiti dinar, and the Bahraini dinar are pegged to the dollar.