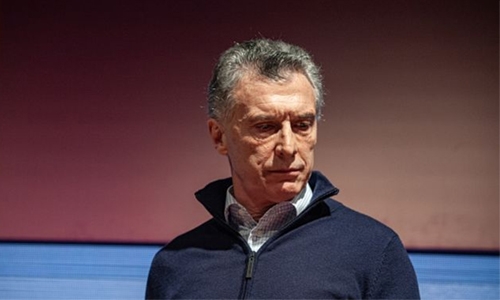 Argentine peso plummets 14pc after Macri vote defeat
Argentina's peso lost 14 per cent of its value against the dollar when exchange markets opened yesterday after President Mauricio Macri suffered a crushing defeat in party primaries over the weekend. The peso opened at 53 to the dollar having closed on Friday at 46.55.
Macri called a meeting with Central Bank president Guido Sandleris before the markets opened on Monday, while putting back his morning cabinet meeting to 3:30 pm (1830 GMT.) On Sunday, center-right, pro-business Macri was dealt a huge blow in his bid for re-election in October when he polled 15 points less than center-left Peronist candidate Alberto Fernandez.
Macri managed only 32 per cent in the party primaries that effectively acted as a nationwide pre-election opinion poll as all of the recession-hit South American country's major parties had already chosen their presidential candidates.