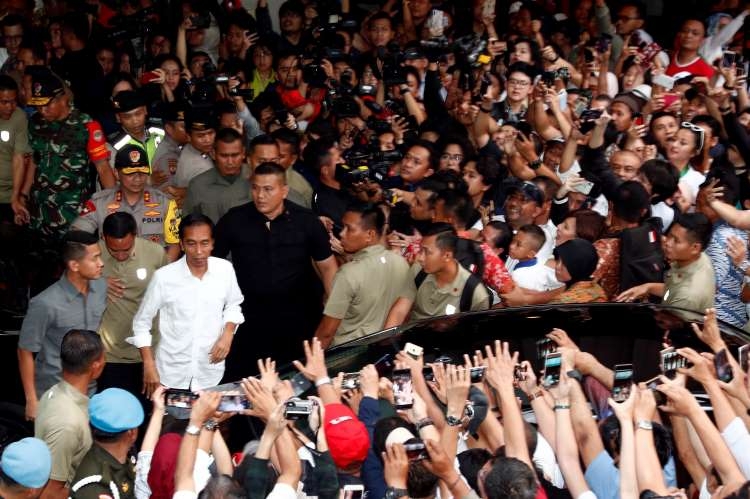 World's biggest single-day election
Indonesia kicked off one of the world's biggest one-day elections yesterday, pitting president Joko Widodo against ex-general Prabowo Subianto in a race to lead the Muslim-majority nation.
More than 190 million Indonesians are set to cast a ballot as polls opened shortly after 7:00 am local time (2200 GMT Tuesday) in restive Papua. The vote is slated to end at 1:00 pm (0600 GMT) in Sumatra at the other end of the volcano-dotted archipelago. Some voters went to their local mosque before casting ballots, as the daily call to prayer sounded across a nation that is nearly 90 percent Muslim.
A record 245,000 candidates are running for public office, from the presidency and parliamentary seats to local positions -- the first time all are being held on the same day. Opinion polls show Widodo, 57, is a clear favorite -- but he faces a tough challenge from Subianto, 67, who has leaned on a fiery nationalist ticket and warned he will challenge the results over voter-list irregularities if he loses. Subianto narrowly lost to Widodo in 2014 elections, and unsuccessfully challenged those results.
Voters will flock to more than 800,000 polling stations where they'll punch holes in ballots -- to make clear their candidate choice -- and then dip a finger in Muslim-approved halal ink, a measure to prevent double-voting in a graft-riddled country where ballot-buying is rife.