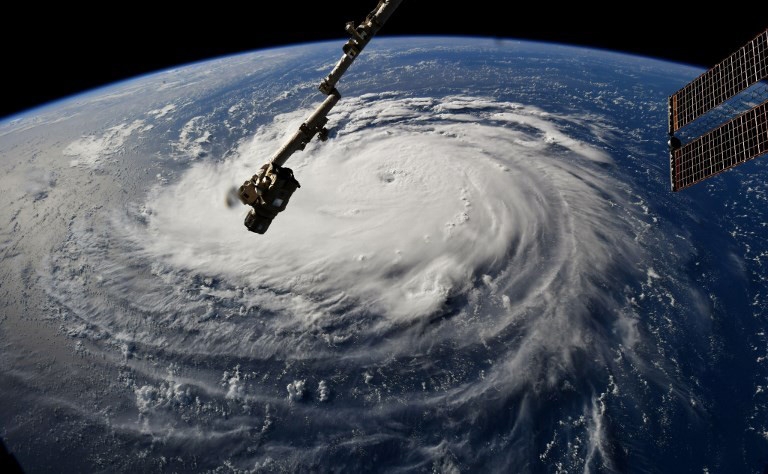 A million told to flee as Hurricane stalks eastern US
Charleston : More than a million people were under evacuation orders in the eastern United States yesterday, where powerful Hurricane Florence threatened catastrophic damage to a region popular with vacationers and home to crucial government institutions. The menacing Category 4 storm packed winds of 130 miles (215 kilometers) per hour over the Atlantic.
"This is one of the worst storms to hit the East Coast in many years," President Donald Trump warned on Twitter. "Please be prepared, be careful and be SAFE!"South Carolina Governor Henry McMaster ordered as many as one million coastal residents to leave their homes ahead of the storm's projected arrival on Thursday. Schools in 26 of the state's 46 counties were ordered closed from Tuesday. The governor of neighboring North Carolina ordered an evacuation of the Outer Banks, barrier islands that are a popular tourist destination, and parts of coastal Dare County.
Virginia, home to major government and military facilities, declared a state of emergency and 245,000 coastal residents there were ordered to evacuate by 8:00 am Tuesday including from the Eastern Shore, another popular beachfront getaway destination. Hurricane Florence has the potential to bring disastrous flooding to areas of the eastern United States already soaked by heavy rain. It may be the strongest storm to hit the region in decades.