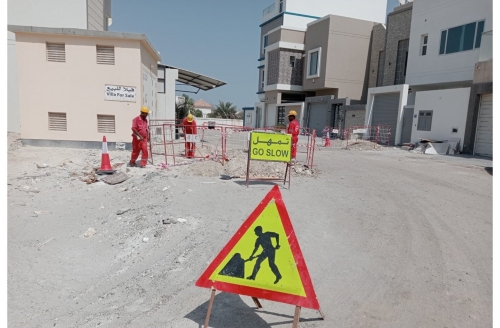 Nabih Saleh's sewage network project begins
TDT | Manama
The Daily Tribune – www.newsofbahrain.com
The Ministry of Works has recently commenced the implementation of a sewage network project in Blocks 381 and 382 in Nabih Saleh, located in the Capital Governorate.
This endeavour aims to provide essential services to approximately 141 properties, reflecting the government's commitment to developing infrastructure and ensuring a healthy and safe environment for residents.
The comprehensive project includes the construction of 755 metres of main lines and 1075 meters of subsidiary lines. Additionally, the Works Ministry plans to build 175 main and subsidiary inspection rooms to ensure efficient maintenance and monitoring of the network in the area.
Emphasising its dedication to keeping up with urban development, the Ministry of Works is determined to provide high-quality infrastructure services, ultimately improving the overall standard of living for both citizens and residents in the Kingdom.
By establishing this sewage network, the project plays a crucial role in preserving public health by facilitating the proper disposal of wastewater.