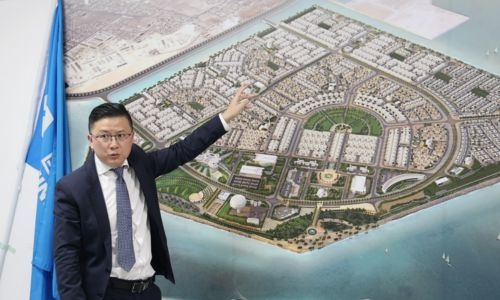 Bahrain and China to deepen Belt and Road Cooperation, start direct flights
TDT | Manama
The Daily Tribune – www.newsofbahrain.com
Report by Ashen Tharaka
Direct flights between Bahrain and China are expected to be launched by early next year, revealed a top diplomat.
Chinese Ambassador Ni Ruchi praised the long-standing relationship between Bahrain and China in a media briefing where he highlighted two other major areas of cooperation too.
Chinese enterprises were seeking more projects in Bahrain's oil, gas, and communication sectors, he said.
Meanwhile, a Chinese company has been shortlisted for the Bahrain Metro Railway project, and the ambassador expressed hope for positive feedback in the near future.
Ni Ruchi said that these projects and initiatives are "emphasizing the progress of China-Bahrain Belt and Road Cooperation in many fields."
He added that the two countries have a "solid foundation" for cooperation and that they are committed to "further deepening" their relationship.
Biggest Social Housing
As a part of the Belt and Road Initiative (BRI), two major Chinese projects are underway in Bahrain, and they are expected to contribute to the country's economic vision for 2030.
The first phase of the East Sitra Housing Project in Bahrain is on track to be completed by the end of this year, according to the project's management.
The project, which is being constructed by China Machinery Engineering Corporation (CMEC), is an important outcome of His Majesty the King Hamad Isa bin Al Khalifa's visit to China in 2013.
The project has a total construction area of 720,000 square metres and will provide social housing for more than 2,800 families in Bahrain upon completion.
It will be implemented in three phases, with the first phase comprising 1,077 housing units.
The project is being built on a reclaimed island that will also have all the necessary facilities, including government offices, schools, and mosques.
"We are committed to completing the project on time and to the highest standards, and we are expecting to complete 530 luxury villas within 18 months as the third phase of the project," Li Wenrui, Deputy General Manager of CMEC Bahrain, told The Daily Tribune.
Boosts Energy Security
Chinese enterprises are also involved in a number of other major infrastructure projects in Bahrain, including the Al Dur Power Station Project Phase 2. The Al Dur Power Station Project Phase 2, constructed by SEPCO III, has completed a successful year of warranty after starting operation in the Kingdom of Bahrain.
This is the first large-scale energy project undertaken by Chinese enterprises in Bahrain, and it contributes 1500 MW to the national grid.
The unit capacity of the project is 20% of the total capacity of Bahrain.
The full warranty of the plant is expected to be completed in 2024. "This is a huge benefit received by the government of Bahrain as a part of the Belt and Road Initiative, and we hope to develop more capacity in the near future," said Cao Shuping, project director, SEPCO III. The project is a sign of the growing cooperation between the two countries in the energy sector.
It is also a testament to the quality and reliability of Chinese engineering and construction.
Trade Partnership
The BRI is highly compatible with Bahrain's Economic Vision 2030, which aims to diversify the country's economy and make it a regional hub for trade, finance, and tourism.
China is already Bahrain's largest trading partner, and the BRI is expected to further boost bilateral trade and investment.
In 2022, the volume of bilateral trade between Bahrain and China reached $2.36 billion.
Belt and Road Initiative
Until January this year, China had signed more than 200 Belt and Road cooperation documents with 151 countries and 32 international organisations, covering areas of interconnection, trade, investment, finance, society, the ocean, e-commerce, science and technology, people's livelihoods, and the humanities.
According to a World Bank report, the Belt and Road Initiative has contributed to a 4.1% increase in trade among participating countries, a 5% increase in foreign direct investment, and a 3.4% increase in the GDP of low-income countries.
From 2012 to 2021, the share of GDP accounted for by emerging and developing economies increased by 3.6%.
The World Bank estimates that by 2030, the Belt and Road Initiative will have generated annual benefits of $1.6 trillion for the global economy, accounting for 1.3% of global GDP.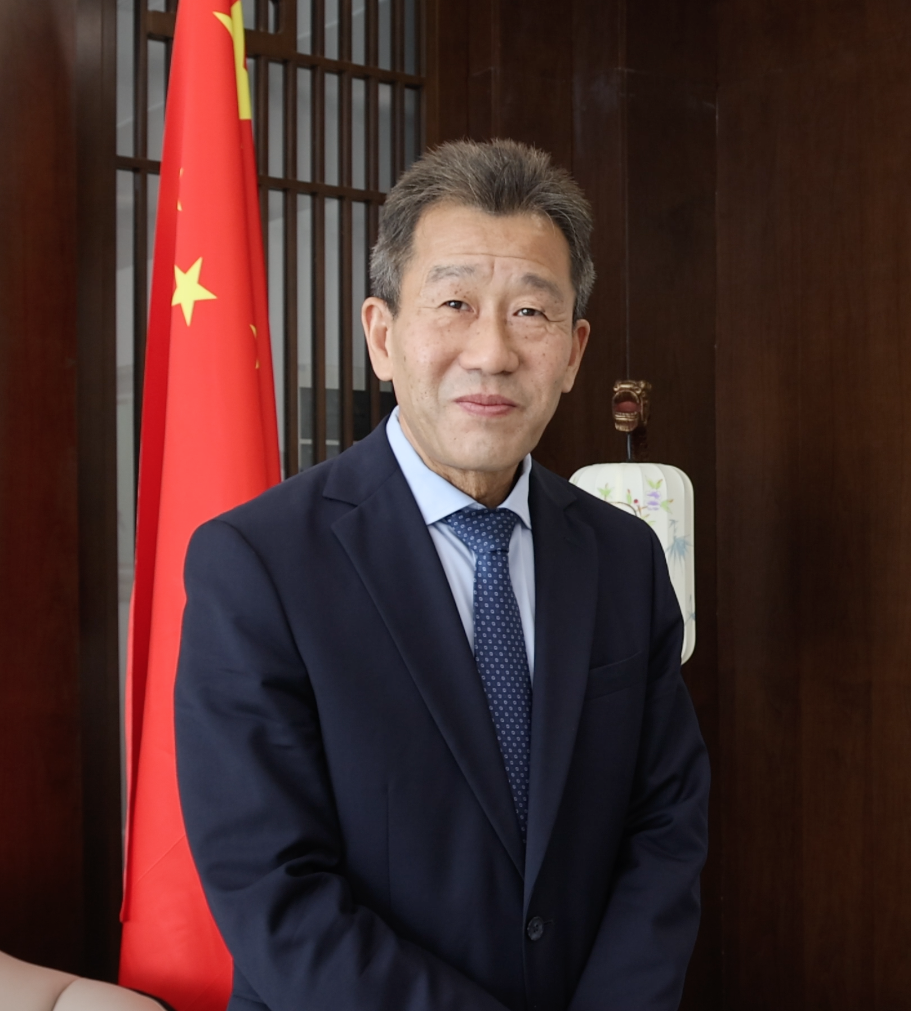 Chinese Ambassador to Bahrain Ni Ruchi