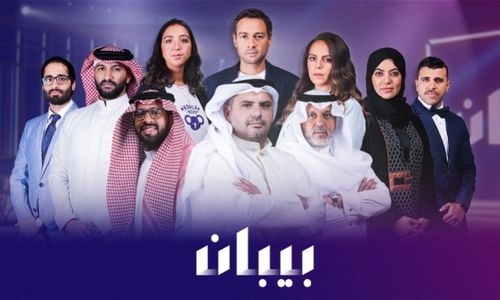 Bahrain, UAE businesses hosted before Kuwait, Saudi Arabia investors
TDT | Manama
The Daily Tribune – www.newsofbahrain.com
Beban, an entrepreneurship-themed reality show produced by Hope Ventures, the investment arm of Hope Fund, hosted five entrepreneurs from Bahrain, UAE, Kuwait,and Saudi Arabia.
The United Arab Emirates' entrepreneur introduced "Mineral Energy", a brand that formulates skincare products that are safe and effective in reducing, inhibiting, and/or improving dermatological symptoms, founded by Muna Alhammadi.
'Koala Picks' a brand that makes and provides healthy snack boxes with natural ingredients for kids and adults co-founded by Ahmed Mubasher, Aya Assaf, and Omnia Abdelhalim, 'Mismaar,' a mobile application that quickly and safely connects vetted contractors to regular people who want to do home improvement projects, founded by Nezar Almoayed, 'Gahwa.co' a coffee and tea capsules that contains Arabic and Latin blends.
The recipes are created in-house by the founder, founded by Mahmood Al-Araibi, and 'GFX Securities,' a trading platform specialized in providing brokerage services in the field of securities, founded by Ali Al Hlaiwa.
These five businesses pitched before a panel of regional investors comprised of Kuwaiti investor Yousef AlSultan, CEO of Nuzha Ventures, Basel Alabdulkarim, Saudi angel Investor & President EO Saudi East, and Abdulelah Algosaibi, Saudi investor in emerging technologies.
The panel was moderated by Aymen bin Tawfiq Almoayed, Chairman of Hope Fund, representing Hope Ventures' investments.
"Beban comes in line with one of our key mandates at Hope, which is to shed light on promising entrepreneurs and facilitate co-investment opportunities alongside the private sector.
In this episode, not only will viewers witness the exciting journeys of 5 businesses of various sectors from Bahrain and the UAE as they pitch in front of a panel of regional investors from Saudi and Kuwait, but they will be able to invest in some of these opportunities in-real time through Beban's crowdfunding platform beban.me.," Khaled Alrayyes, Manager of Projects at Hope Ventures said.
Beban season 2, is 100% powered by renewable energy through Hope Ventures' partnership with The Oil and Gas Holding Company B.S.C (closed) ("nogaholding") and the Electricity and Water Authority (EWA).