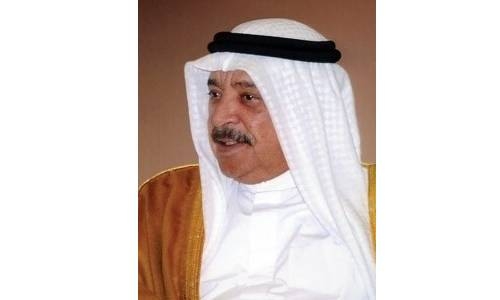 Bahrain Royal Court Minister receives NAO audited financial report
TDT | Manama
The Daily Tribune – www.newsofbahrain.com
Bahrain Royal Court Minister Shaikh Khalid bin Ahmed Al Khalifa received the National Financial and Administrative Audit Office (NAO) annual report and audited financial statements for the year ending on December 31, 2021, from NAO Chairman Shaikh Ahmed bin Mohammed Al Khalifa to be submitted to His Majesty King Hamad bin Isa Al Khalifa.
The minister praised the NAO's efforts in preserving public funds, verifying its safety and legality, and ensuring the highest levels of productivity, efficiency and employment of resources by adopting the latest international practices.
The NAO Chairman stressed the office's progress in performing its tasks thanks to the continuous support of HM the King and the follow up of the Crown Prince and Prime Minister His Royal Highness Prince Salman bin Hamad Al Khalifa.
He affirmed the importance of strengthening the principle of partnership with all entities under the office and helping them improve their performance following the approved global standards to preserve public funds and ensure their good management.
He confirmed the NAO's continuous investment in training Bahrain competencies to boost the level of services of all kinds provided to citizens in all locations.
Training courses Meanwhile, NAO held 77 internal and external training courses in cooperation with local, regional and international organisations, institutions and expert entities, benefitting more than 490 participants.