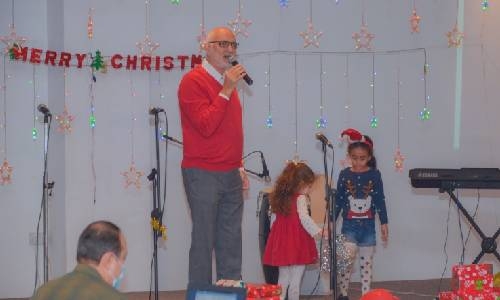 Bahrain's religious openness, coexistence and peace praised
TDT | Manama
The Daily Tribune – www.newsofbahrain.com
The National Evangelical Church has organised a celebration of Christmas with the participation of citizens and residents from different religions and communities.
"Tolerance and coexistence in Bahrain extend from grandparents to fathers, children, and grandchildren, especially that the people of Bahrain adhere to their religion, identity and culture while being open on other civilisations," National Evangelical Church pastor and Head of Al Bayareq Al Baidha (White Flags) Society Reverend Hani Aziz said.
He stressed that Bahrain, under the leadership of His Majesty King Hamad bin Isa Al Khalifa, will remain a source of freedom and peace, a shield and a guardian of morals and virtue within the society and its high civilisational values.
Bahrain is a global model of what a leader who cares about all his people and supports international policies aimed at bringing peace to the world should be, he added.
Rev. Aziz expressed his thanks to HM King Hamad and His Royal Highness Prince Salman bin Hamad Al Khalifa, the Crown Prince and Prime Minister, for Bahrain hosting the largest cathedral in the Arabian Gulf.
"This thanks to the grace of God and to the openness of His Majesty and his care about and interest in all religious occasions of all religions and beliefs of those who live in the Kingdom of Bahrain," he said.