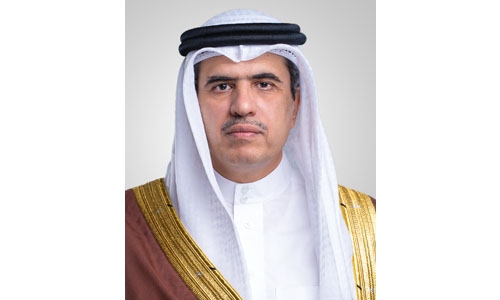 "Media reflects the nature of countries and those in charge"
TDT | Manama
The Daily Tribune – www.newsofbahrain.com
Bahrain Radio and Television yesterday joined Egypt in its celebration of National days, which the Information Ministry said: "reflects the real role media should play towards brotherly countries."
Congratulating Egypt and its people on the 69th anniversary of the glorious July 23 revolution, Ali bin Mohammed Al-Rumaihi said, "the media reflects the nature of the countries and those in charge." The minister pointed out that Bahrain always had clear stances for supporting brotherly and neighbouring countries.
The policy distances itself from "the culture of interference in other states' domestic affairs, media chaos or anything aimed at destabilising countries." "We in Bahrain and I say it personally, as a person responsible for the media sector, learn a lot from His Majesty King Hamad bin Isa Al Khalifa, on the important role the media plays in building and supporting the brother, neighbour and friend, and highlighting everything that supports relations and rapprochement among peoples," the minister said.
Bahrain and Egypt, he said, boast rich civilisations, a long history, and have always sought love and people for all. Bahrain Radio and Television aired special direct shows, breaks and patriotic songs to celebrate the occasion.