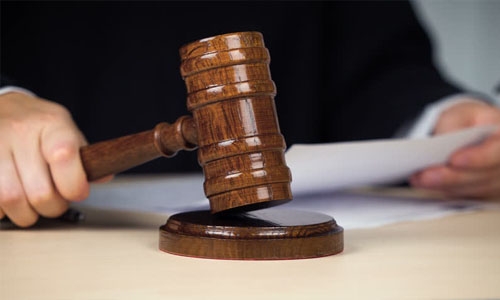 Jail term upheld for Asian man who sold hashish oil in Bahrain
TDT | Manama
The Daily Tribune – www.newsofbahrain.com
The High Appeals Court upheld the jail term issued against an Asian man convicted of selling hashish oil. The 26-year-old defendant was sentenced to 10 years in prison.
He will be deported back to his mother country after he completes his jail time. Ironically, the defendant didn't just sold hashish oil, but he also cheated his customers by using regular food oil to increase the quantity and profits.
The defendant is said to have been very vigilant while dealing with his customers. An undercover agent was assigned to get the defendant arrested while committing the crime. According to court files, the police officer in plain clothes had to sacrifice a lot of time to get closer to the defendant and earn his trust. The pair finally agreed to meet and the defendant accepted to sell hashish oil to the undercover agent for BD60.
However, the Asian man made a last-minute decision, cancelling the meeting over fear he will be caught. The 26-year-old man was arrested after police sources managed to identify his whereabouts.
It was discovered that he brought the oil from his country, where he spent his holiday. He admitted to selling the 2mm bottle for BD50 and BD80, stating that he completed around 15 transactions before being arrested.