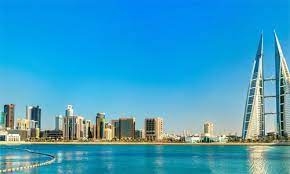 Bahrain elected UN crime prevention commission member
TDT | Manama
The Daily Tribune – www.newsofbahrain.com
The member states of the United Nations Economic and Social Council yesterday elected Bahrain by acclamation as a member of the Commission on Crime Prevention and Criminal Justice of the Economic and Social Council, for the period between 2022 and 2024 during the elections that took place at the United Nations headquarters in New York City.
The election of Bahrain serves as an indication of its high international standing and its pivotal role internationally. It also affirms the outstanding efforts made by the Kingdom in the field of combating crime and ensuring criminal justice, and in line with best practices and modern legal legislation applied by the Kingdom in this field.
The Commission on Crime Prevention and Criminal Justice is the main policy-making body at the United Nations in the area of crime prevention and criminal justice. Its mandate consists of improving international action to combat national and transnational crime, including organized crime, economic crime, money laundering and trafficking in persons, as well as improving the efficiency and fairness of criminal justice administration systems.
The Commission also provides substantive and organizational guidance to the United Nations Congress on Crime Prevention and Criminal Justice, which is held every five years to follow up the implementation of the United Nations Convention against Transnational Organized Crime and the protocols attached to it.