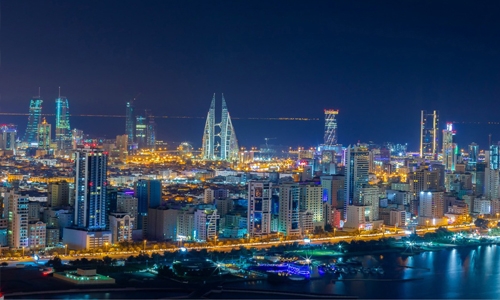 Fans choose KHK Heroes and IOC Bahrain Photography Competition winner
TDT | Manama
The Daily Tribune – www.newsofbahrain.com
Fans have made their choice - the winning submission to the KHK Heroes & IOC Bahrain Photography competition has been selected.
This comes after the top ten entries for the competition were put up for online public voting. The KHK Heroes and IOC Bahrain photography competition have served as a creative way for Bahrain's citizens and residents to express their admiration and love for the nation on the Kingdom's National Day.
The competition has reached a conclusion after a winning photo was selected by fans from a top ten list through an online poll.
More than 1000 submissions were received in the competition overall and a panel of expert judges selected 10 winners before it went for public voting. Prominent photographer Premjith Narayanan, owner of Click Media Jaan Al Balushi, and commercial photographer Ali AlRiffai were responsible for selecting the top entries.
The winner of the competition and the owner of the popular vote from the competition is Ranjith Cherupalakkad who received 946 votes.
Coming in second and third place are Madhu Karumathil and Fahad Asab who received 845 and 580 votes respectively.
The rest of the top ten is made up of Fatema Kamal Dashty, Mustafa Abdulhadi, Saidalavi Ambalath Veetil, Melvin Markose, Ali Rashed Almehri, Ahmed Abdulla Ahmed, and Amit Mazumder. All of the winners will take home different individual prizes, which range from cameras to phones to printers.
KHK Heroes Vice-President Mohammad Mansoor congratulated all the winners of the competition.
"I must say that every single submission that we received was brilliant. It showed not only the skill of each contestant but also their love and admiration for the Kingdom. My hearty congratulations go to all the winners."