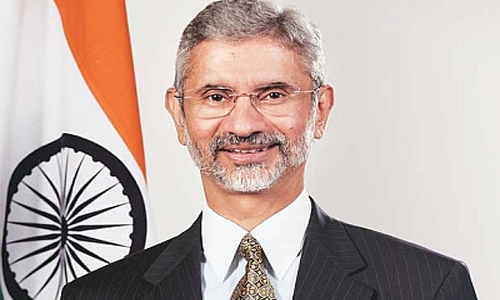 India's External Affairs Minister to visit Bahrain
TDT | Manama
The Daily Tribune – www.newsofbahrain.com
India's External Affairs Minister Dr S Jaishankar is expected to make a visit to Bahrain on November 24, News of Bahrain has learnt. Though the purpose of his visit is yet to be announced officially, sources say it is to sign a deal.
Dr Jaishankar was India's Foreign Secretary from 2015-18, Ambassador to the US from 2013-15, Ambassador to China from 2009-2013, High Commissioner to Singapore from 2007-2009 and Ambassador to the Czech Republic from 2000-2004. He has also served in other diplomatic assignments in Embassies in Moscow, Colombo, Budapest and Tokyo, as well in the Ministry of External Affairs and the President's Secretariat.

The last time an Indian minister visited Bahrain was Prime Minister Narendra Modi in August last year to hold extensive talks with the His Majesty King Hamad bin Isa Al Khalifa, on various bilateral and regional issues. Prime Minister Modi's visit to Bahrain is significant as it was the first visit of an Indian Prime Minister to the country.
India and Bahrain signed three MoUs during this visit. HM King Hamad awarded Modi with the Member 1st Class of the King Hamad Order of the Renaissance, the country's third highest civilian award, in recognition of his efforts to strengthen bilateral relations. Bahrain also announced that it had issued official pardons to 250 Indian citizens imprisoned in the country.