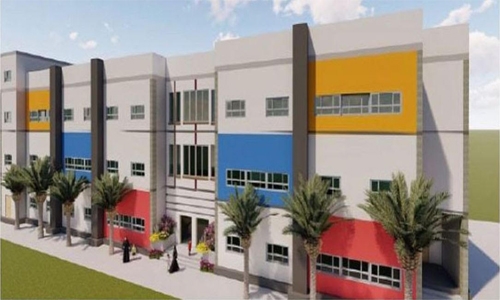 Four Bahrain government schools to expand
TDT | Manama
www.newsofbahrain.com
New academic buildings are on the way in four of the government schools in the Kingdom where classroom space has become a premium amid the COVID-19 outbreak. The decision comes at a time when schools all over the Kingdom have reopened and are trying to free up more spaces for students to distance them socially.
Sheikh Mishaal bin Muhammad Al Khalifa, the Assistant Undersecretary for Construction and Maintenance Projects at the Ministry of Works, Municipalities Affairs and Urban Planning, announced the decision. The move, Sheikh Mishaal said, will boost the learning spaces for students and enhance their learning experience. He said the ministry had prepared detailed designs of the each of the projects, whose tenders will be issued separately.
Schools selected for the upgrading are Asma Zat An-Nitaqain Primary School, Budaiya Primary Preparatory School for Girls, East Riffa Primary School for Girls and Busaiteen Primary School for Boys. Multistoried buildings thus constructed will have 10 to 20 classrooms, clinics, teachers' rooms, laboratories, facilities for differently-abled students as well as administrative rooms. The project will increase the capacity of Asma Zat An-Nitaqain Primary School by 15 per cent to 1,680 students and Budaiya Elementary and Preparatory School for Girls by 4pc to 1,228 students.
The new additions will also give a 23.5 pc and 49.5pc capacity increases to East Riffa Primary School for Girls and Busaiteen School, respectively. New buildings at East Riffa and Busaiteen both will have 19 and 20 classrooms, respectively, on three floors. Following the upgrading, East Riffa school could handle 1,469 students and Busaiteen 1,662 students.